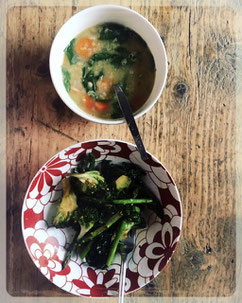 This is my go-to recipe for busy days where we have activities like football or swimming in the evening and get home late. It can be made earlier in the day and popped into the fridge for later or will stay fresh in the fridge for 2-3 days. I like to get my greens in too, so I sometimes add a side of stir fried green veg, which I make with a little coconut oil and soya sauce.
Soup Ingredients
teaspoon coconut oil
1 onion (red or brown)
5/6 large carrots
200g red lentils
1 x veggie stock cube
Salt and pepper
Enough water to cover
Method
Chop onion and carrots.
Put oil into large pan and melt before adding onion and carrots. Allow to sizzle in pan for a few minutes until onion is soft before adding the lentils. Give the whole lot a good mix around with a spoon for a minute. Pour over enough hot water to cover veg and lentils. I throw the stock cube in at the same time as the hot water for quickness. Leave to simmer for about 20 mins on low heat. Add salt and pepper depending on taste requirements.
I like to add spinach to my soup as well but the boys aren't keen on that so have theirs plain.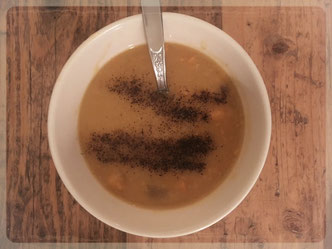 I have a husband who likes chunky soup and one five year old who likes his blended so I remove a small portion for him and use a hand blender to make it smooth.
Let me know if you try my simple soup recipe...
Jo x