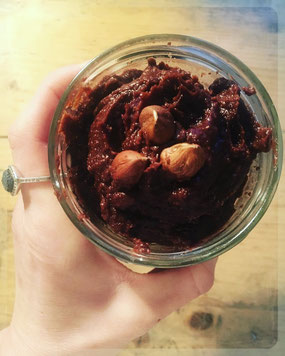 Hands up if you love nutella??
This was what childhood dreams were made of for me!! It was delicious on toast or melted in a split banana with marshmallows.
After I realised what was actually in a jar of the real stuff I started to think about how I could make a healthier version for my own son to enjoy.
This version is a gooey, sticky and moorish spread, which has a rustic texture. You only need 5 (yes that's right) ingredients to make this delight. Grown ups will love it too.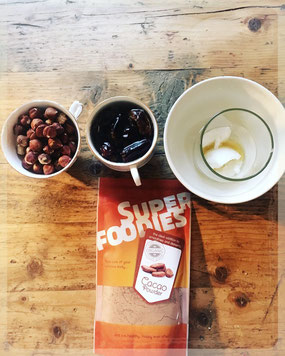 Ingredients
1 teacup of whole hazelnuts
1 teacup of soaked dates
2 dessert spoons of melted coconut oil
3 dessert spoons cacao powder
1-2 dessert spoon of maple syrup
This will make a small jar of chocolate spread.
Add the hazelnuts and cacao powder to a food processor and blitz until a crumb consistency, then add the rest of the ingredients and keep processing until smooth. Add some water if you prefer a thinner consistency. I actually like it quite thick.
You can store this in the fridge for 7 days but it won't stay in there long....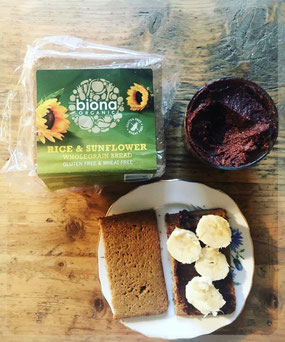 I like mine on top of rye bread or sour dough, an oatcake or rice cake with banana on top or even some porridge in the morning.
Let me know if you try this out and what you have it with.
Love Jo x