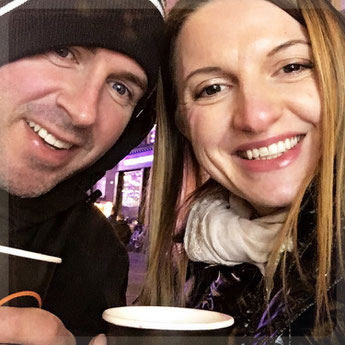 As the Capital of Scotland is only a 2.5 hour drive from Aberdeen, we decided to take a Christmas road trip at the weekend. There are so many things to do, the buildings are beautiful, the food choices are great and where else can you go that's so close for Festive fun?
I love this time of year and want my son to enjoy as much of the magic as he can whilst he's still young. Having him has brought a whole new appreciation for Christmas and a desire to create family traditions.
We booked an apartment as we thought we'd spend the afternoon taking in the atmosphere of the city and get take away and watch a Christmas movie in the evening. I found the Royal Princes Suites on bookings.com and I hadn't expected them to be quite as fantastic as they were for just £61 for the night. I hadn't even checked the location but they were situated a stone throw from George Street where one of the main Christmas markets is located. The apartment was huge and had it's own living room and sofa bed, which was perfect for our little family.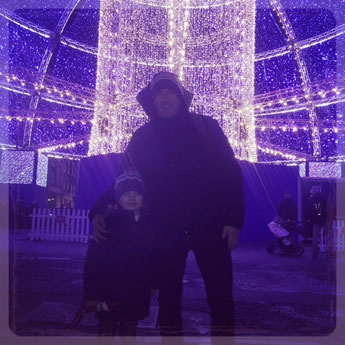 The first thing we did when we arrived was wonder up to George Street and take a look at the spectacularly lighted dome. My son was fascinated by the really high fair ground ride that went straight up, dangling legs and all, then plunged straight back down. I think we all agreed that it was a "no thank you" from us!!!
We decided to get a snack and I attempted to take the boys to Henderson's vegan cafe. I did think the food might be a little out there and I was right. We ended up doing a leaving shuffle for another cafe (I forget the name). It can be quite tricky to accommodate everyone's food needs when one person is practically vegan, one hates vegetables and the other kind of goes with the flow. Nonetheless, we found somewhere that provided what we needed. I fueled my chai obsession with a chai spiced cocktail and some sweet potato cake, whilst the boys munched on toasties & wraps.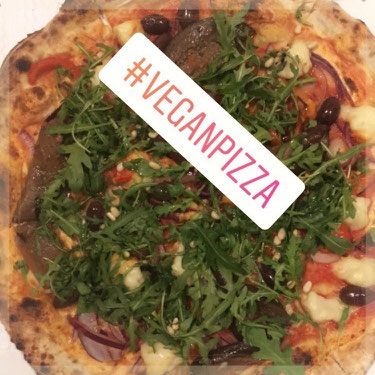 After food we went for a little chill out before our evening adventure. We'd already researched dinner to make things a little easier and ensure everyone was happy. I downloaded the Happy Cow app which is fantastic as it provides a list of all eating places that have vegan and veggie options in any UK city.
My son LOVES pizza so what better than an independent take away that offers oven cooked vegan pizzas along with all the usual options. Dough was super close to our apartment too, so we could walk back with our pizzas still hot on arrival.
Before dinner we wondered back to the lighted dome and got ourselves some rather potent mulled wine with glayva whilst mini dude took in a few of the carousel rides. It was very magical standing under all the lights and watching him spin round and round.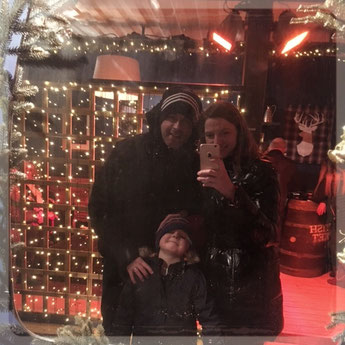 After the spinning, we took a walk up Princes Street towards the bigger Christmas Market. We had to stop to listen to the bagpipes off course and after more walking around the Christmas village, we decided to go up to Harvey Nichols to see if we could get a seat with a view.
The promise of an apple juice at the top, kept those little five year old legs moving. Another mulled wine, an apple juice and a mooch around the food department and it was time to walk back for our pizzas. The pizza oven and dough folding always provide a lot of entertainment so we stood and watched the pizzas being made. By this point we were all ready to go home and eat.
We ordered one large vegan pizza and a plain margharita. My husband was initially keen on the vegan pizza but soon tucked into my son's cheese and tomato pizza when he realised vegan cheese wasn't his thing. I'd actually agree! I've yet to find a vegan cheese that tastes the part and isn't highly processed. Bellies full of pizza, we huddled up for our Christmas movie.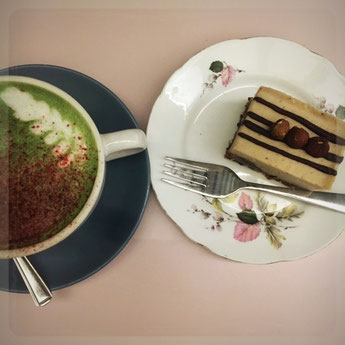 Due to a certain 5 year old falling asleep half way through Miracle on 34th Street there was a re-watching of the movie, with coffees and croissants, in the morning.
I was desperate to visit Grams, which is a healthy cafe that makes amazing raw cheesecakes. Unfortunately they were closed but I soon found a stockist of their cakes in The Grass Market, which was perfect for brunch.
Hula Juice bar really is my idea of food heaven. They have so many options and there was something to suit us all!!! There were loads of vegan options, porridge, shakes, acai bowls, door stop bread and a bacon sandwich for the hubby.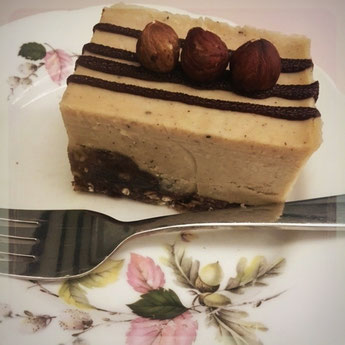 I opted for the raw hazelnut and vanilla cheesecake, a matcha latte and shared peanut butter door stop toast with my son. He also had a banana and chocolate smoothie.
Can we just take a moment to appreciate this raw cheesecake? The texture was AMAZ-ing. It was so creamy and delicious. I was seriously impressed!!
I am so glad we decided to make this last minute road trip because it got us all in the Christmas mood and it was nice to spend quality time together at such a busy time of year. I'd highly recommend all the places we ate and the apartment, which was a bargain.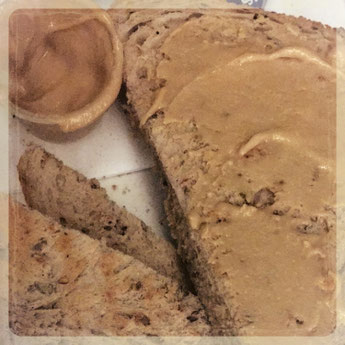 Until next time Edinburgh...
What are your favourite cities to visit at Christmas? I'd love to know for next year.
Jo x