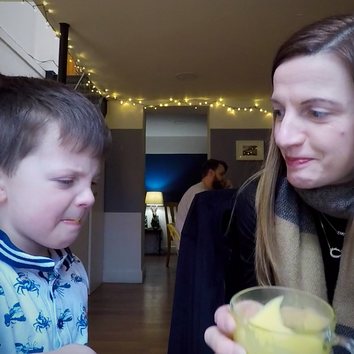 Something I get asked all the time is whether my husband and son are veggie or vegan. The answer to that in short is 'no'.
The second question I get asked is whether that bothers me and the answer to that again is 'no'.
Obviously it would be easier if we all ate the same things but I would be very surprised if any family with young children all eat the same things.
I would love for my son to enjoy eating more vegetables and share my passion for plant-based living but he is only 5 and I think it's a lot for someone so young to take in. My husband mostly eats what I cook, which is all veggie, but there are times when he will cook his own non veggie meal and they will both enjoy it. At the time I started my journey I really didn't know where it would lead and because my husband and I have our own thoughts on it, we decided to let our son make his own decision when he was older.
Food and lifestyle choices are (in my opinion) similar to religion and politics. They are about individual choice. That's not to say I am right or wrong and I know many families who have made the decision to go vegan or veggie together & I completely understand & respect that.
There is off course an entirely separate matter of health and a duty of care for my child. In that respect, I will always do my best to help him make food choices that are healthier. I will encourage him to eat as many fruits and vegetables as he will allow, with as little sugar as I can get away with but at the end of the day, children learn from example.
They may not have the capacity to choose potatoes over chocolate but they will learn about healthier options and lifestyle choices via your actions, asking questions and coming to conclusions. I try my best to be as honest as I can, explaining why I choose to eat the way I do whilst making sure he knows it's okay for him to decide when he's older.
Now that I've got that out of the way, lets move on to eating out...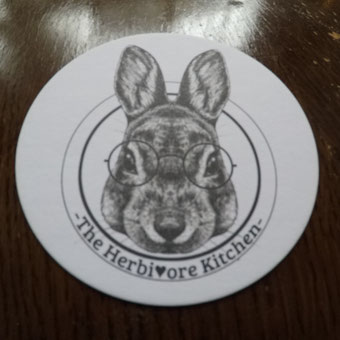 As someone who loves plant-based food, travel and eating out, I am always keen to try new veggie and vegan cafes, especially when we are visiting somewhere new.
My son likes typical kids food (if he has a choice), the sorts of things I wish they didn't have on a kids menu! I have a real dislike for kids menus in most places. Why are all THE most unhealthy options on the kids menu? I have never understood this.
My husband is relatively easy going but prefers to have options with and without meat. Therefore, my number one tip is:
1. Compromise
We take it in turns to pick where we will eat. We consult one another and consider whether there will be options for the other person but also accept that at one place one person will prefer the menu and at the next, the other person will be happier.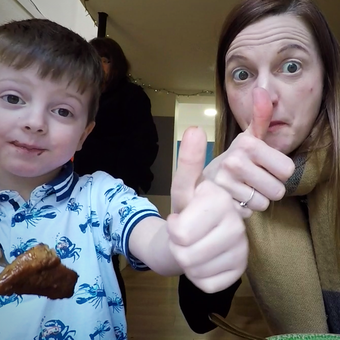 2. Have fun
This is so important.... Don't take yourself too seriously when it comes to what the other person thinks. If it's your choice, just enjoy it and don't worry too much.
We always have a laugh when my husband can't find something he likes and there are always jokes about the ambiance or atmosphere of the places I select. He usually finds something amusing.
When it's his turn to choose, I always remind myself that I'm grateful for the food, warmth and luxury of being able to eat out and that there is always something I can choose.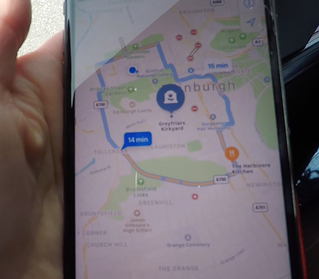 3. Plan where you're going in advance
I like to plan in advance for my veggie choices. I use an app called The Happy Cow which I discussed in my recent YouTube video on planning food for a trip away.
The thing that stresses me out most is deciding. I get really flustered when I have to find somewhere on the spot. Being organised helps with this so we don't waste time wondering around trying to find somewhere. We can really enjoy our trip more.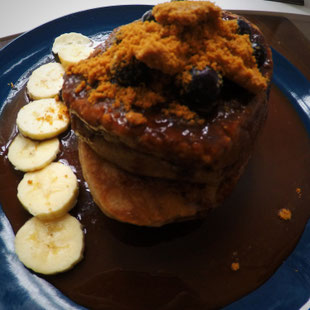 4. Discuss the food options/look at the menu in advance
Looking at the menu in advance is something I do to make sure there are options for Ray to eat. He can be a little picky but I can usually tell by looking at a menu what he might like and then we discuss it with him. This makes it easier when the waitress/waiter appears with a notepad. If the cafe has a website or Facebook page you can usually check out the menu on there.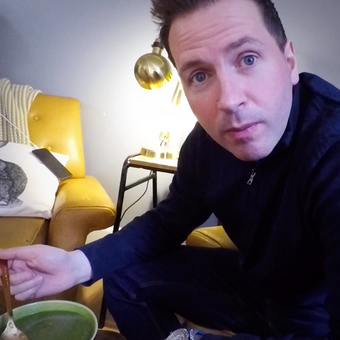 5. Be relaxed 
If there isn't the perfect choice for everyone, just stay calm. What is the worst that can happen? I will often pick a starter with some sweet potato chips if I can't find much for myself and I'll do the same for Ray if there isn't anything for him.
There is no need to be stressed about eating out and if there's nothing suitable, remember you can always nip into a shop on route home and pick up something or get room service. Children rarely get stressed unless we do, so stay calm and make it a nice experience. We love eating out and have done it since Ray was a baby so he's gotten used to it and always makes an effort to try new things, even if he only licks the quinoa and decides it's a no!
What is your experience of eating out? Do your family all like different things or similar?
I'd love to know how other families get organised?