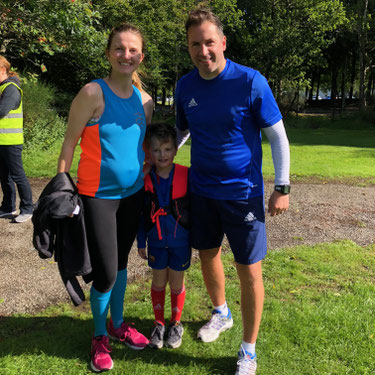 I've been running for 15 years and I still can't believe I only joined my first park run this weekend.
For those unfamiliar with a park run I should probably elaborate.
Parkrun UK organise free, weekly 5km timed runs that are open to everyone, free and easy to take part. 
I've seen many pictures on Facebook of friends participating but in all honestly up until I fell pregnant earlier this year, I didn't think Parkrun was for me.
You might call me a selfish runner! I like to get out on my own and run by myself with my own thoughts unless I am doing an official race and even then I've always run on my own. I use running as my stress relief and my happy place to spend uninterrupted time on my own.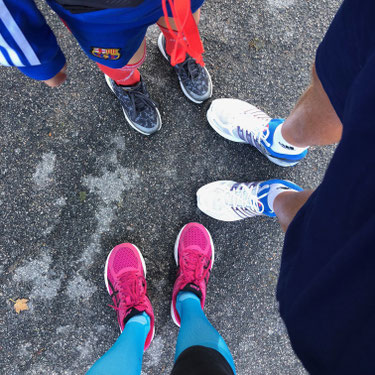 However, as anyone with kids will know, it becomes increasingly hard to spend time unaccompanied (especially at the weekend) without the dreaded "mum guilt".
I am fortunate that I work on my own business two days a week and I can carve out a couple of "me hours" to run if I want too but I do need to work too and with the school pick at 3pm it doesn't leave a lot of time to fit everything in. My husband is also busy and although he sometimes fits in a lunchtime gym session or after work football, he struggles to fit in running too. Hence, the new appeal of family sporting activities that we can do together. This is becoming ever more pressing with baby number 2 coming in the near future.
Last weekend we decided to take part in our first parkrun at Hazelhead in Aberdeen, which was partly due to our friend Mairi visiting Aberdeen and asking us to join her at the run.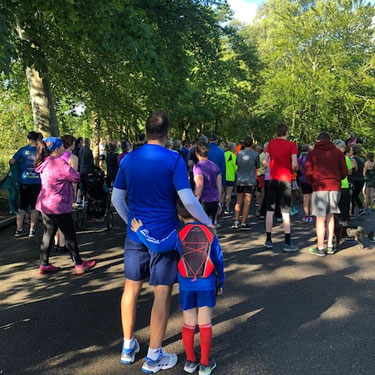 After registering myself, my hubby and Mr six year old on the parkrun website, which was super easy to do, we downloaded and printed our bar codes and we were set to go.
Mr six year old was delighted to have his own barcode and liked the prospect of being timed and getting faster each week, so at 8.45 on Saturday morning we set off to find the start of our run.
When we got to the start, which was right next to Hazelhead Park, we felt really comfortable. We could immediately see a huge mix of people, mums with buggies, dads with kids, teenagers, older people, people with dogs and students. It genuinely felt like everyone was welcome and the usual competitiveness of a race was vaguely there but in a much more friendly, fun way.
We were initially a little worried that Mr six year old would be the youngest person there but there were at least 5-10 kids in his age bracket. He was super excited to get started. He packed my little marathon first aid kit and insisted on wearing my running vest. I felt emotional seeing him so grown up and eager to go.
We started off running together and after 0.8 miles Mr six year old needed to slow down and walk a bit. He soon caught on to a little girl slightly on front of us with her dad and there was no way he was going to let her "beat him". My husband started to time a minute of walking and two minutes of running and Mr six year old soon got into a rhythm. I on the other hand started to need the loo and knew I had to speed up in order to avoid exposing myself in the woods.
After a mile and a half I ran ahead and left the two boys, so I could get to the toilet quicker. I am pretty sure I was the only pregnant runner there but I felt really comfortable and happy amidst all the other runners. I finished about ten minutes before the boys and stood waiting to cheer them on. Mr six year old and Calum finished in 42 minutes, which I thought was pretty impressive considering Mr six year old hasn't run more than 1 mile before. Seeing the satisfaction on his little face made me burst with pride.
I hadn't initially realised there was a separate Junior Park Run which is held at Duthie Park on a Sunday. It's only 2K so easier for little legs although I think we will stick with the 5K as it means my hubby and I can take it in turns to do the "run walk" with Mr six year old whilst the other can get a proper run.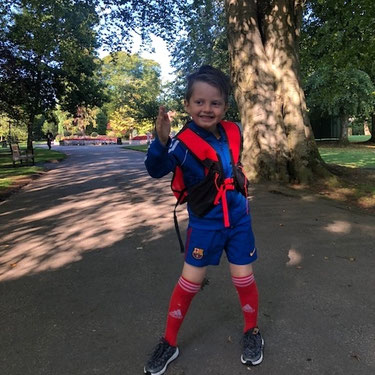 The atmosphere really was brilliant and we have all said we want to make this a regular feature in our weekly diaries because we enjoyed it so much. There aren't a huge amount of family sporting activities that you can genuinely do together and that are relaxed and welcoming to all levels.
Parkrun gets a massive thumbs up from us and we can't wait to try out all the courses in our area and perhaps some further afield.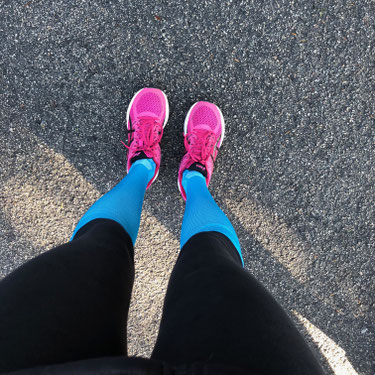 If you live in Aberdeen you can take your pick of Park Runs because there are several.
Duthie junior 2k - Sunday, 9.30am
Hazelhead - Saturday, 9.30am
Stonehaven - Saturday, 9.30am
Beach Esplanade - Saturday, 9.30am
Ellon Academy - Saturday, 9.30am
Have you ever done a parkrun before and how do you find going with kids?