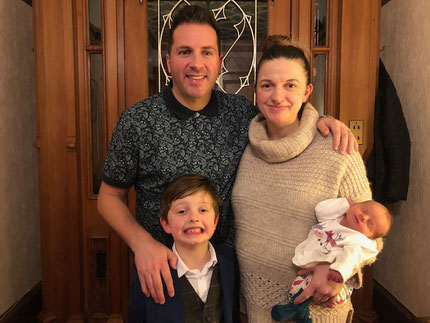 Happy New Year to you all. I hope you had a fantastic Festive period. We certainly had a lovely time with family, eating, drinking and spening time together with our new arrival.
Baby girl held on until after Christmas Day but arrived in typical Macdonald style 2 weeks early.
This post was inspired by my desire to get back into healthy living after the double whammy of being pregnant for 9 months and Christmas over indulgence. I wanted to write something that's relatable and achievable for busy people like myself who have a lot going on and can't make it to the gym for 2 hours a day or spend hours planning and cooking meals.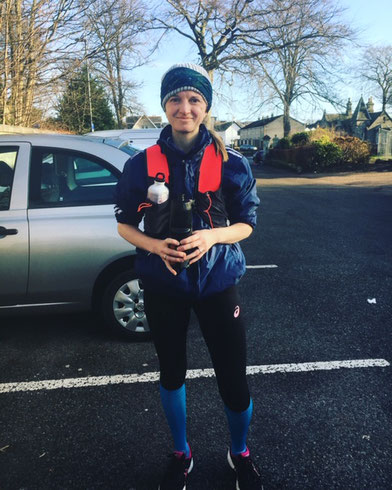 I'm going to talk about 5 things that I believe are super important to get started with a healthy lifestyle this year.
1. Exercise
Finding a type of exercise that you enjoy and one that fits with your lifestyle and routine is key, There's no point in saying you'll go to the gym 5 days a week if it's going to add stress to an already busy schedule or if it's just not feasible or enjoyable for you.
For me, running is my fitness of choice because I love it and all I need is a pair of trainers and I can go out my back door and be back in 30 minutes, no travel, packing a bag so I can shower, adding in changing time etc.
Rigt now I can only walk as I'm still recovering from a C-Section delivery and won't be able to run for another 4 weeks but as soon as i've recovered I will start to build up to runnng again.
I'd recommend for anyone who wants to get started with healthier living to try as many forms of exercise as you can. You might enjoy a home workout or prefer a HITS class or maybe you're a yoga girl or pilates is your thing. You will never figure out what your thing is unless you try different types of exercise, so get out there and find out what's available in your local area.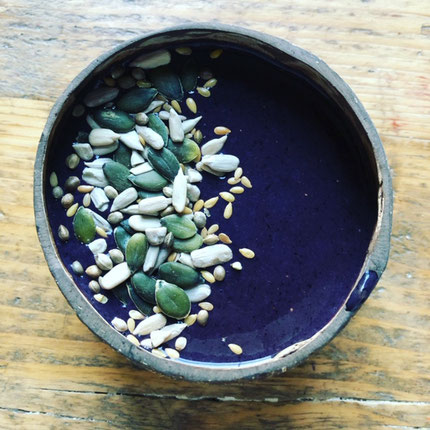 2. Make one change at a time
Changing your whole lifestyle at once would be an extremely daunting task and I wouldn't recommend it personally. Sustainable change is all about making small adjustments over a period of time that add up to something called The Compound Effect. If you want to read more about this I'd recommend Darren Hardy's book which you can get here.
After our baby was born, I decided to focus on one thing initially which was a healthier breakfast with more fiber. For the first 10 days after I left hospital I made myself a protein smoothie or smoothie bowl with lots of greens and berries, vegan protein and fiber. I then added more small changes so that I didn't feel overwhelmed that everything was changing at once. I'm now following the #Arbonne30 program, which I've done many times before when I feel I need a reset and to focus on nourishing myself.
If you make one change you need to stick with it for at least 2 week before it becomes a habit and something you start finding easier to do. After that add another change and do the same thereafter every couple of weeks. For example, you could swap to a healthier breakfast, switch coffee for hot water and lemon when you get up, swap crisps for fruit as a snack. If you struggle with more than one thing at a time you might find this easier.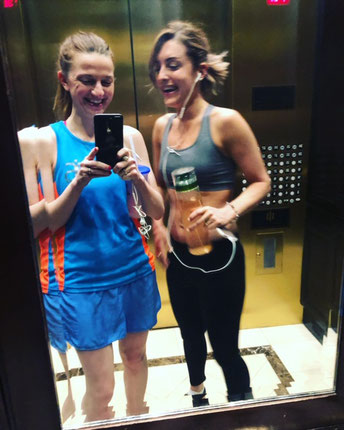 3. Find a supportive tribe
I'm sure we've all heard the saying that "you are the sum of the 5 people you spend the most time with". This couldn't be truer when it comes to living a healthy lifestyle and it's something I notice everywhere I go through conversations I hear and observing people in general.
If you spend time with others who care about their health and mindset, you will start to do the same. Being around people who're passionate about moving their bodies and healthy eating is infectious. If you can expose yourself to more of these types of people you will be inspired to keep going yourself and make more changes.
You could join a fitness group, running club, tennis club or mum group that meet up regularly or even an online group if you are time poor. This will have a similar impact.
I am part of an online community through the #Arbonne30 program, which helps people get started with healthy living. It' somewhere I feel inspired to eat better, exercise more and take care of my mind. It gives me ideas and inspiraion to implement into my own life and to help others do the same.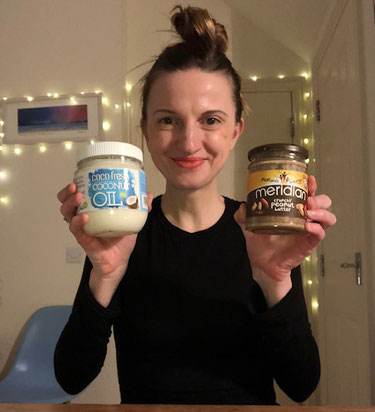 4. Plan your food shopping in advance
Whether you shop online for ease or go to the supermarket in person, it's essential to plan your shopping in terms of what you buy and when you buy it.
Never go to a supermarket when you're starving as you'll add lots of unnecessary items to your trolley and end up eating them on your way home!!
I like to write a list of the meals I will prepare over 1 or 2 weeks, which is the furthest I plan ahead, and I write out the ingredients for those meals. I add any other essential items to my list and shop online or go to the shops with my list. I find this way I don't add things I don't need and I spend less money.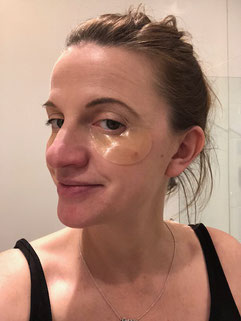 5. Plan 'me' time
This is such an underrated thing and especially important if you're busy or responsible for caring for someone else or a few small people.
When I first became a mum I never thought about 'me' time and it led to frustration because I didn't recognise how much I needed it or how much I missed it. I put myself last and any time I did have spare would be spent doing chores or tidying. Becoming a mum of two I am far more aware that I have to prioritise this.
Me time doesn't have to mean hours spent alone or even outwith the house if, like me, you have a small baby and are breastfeeding which makes it more challenging. I set aside time at night for a bath after both babes are asleep and spend twenty minutes relaxing, listening to some music, putting on a face or hair mask and chilling out.
The other time I like to set aside is in the morning. After baby 2 has her early feed (usually around 5 am) I like to listen to something positive, an audio book or YouTube video and get myself into a good place before everyone wakes up. I sometimes follow a full Miracle Morning Routine which you can read about here.
As baby girl requires less feeding and when she can take a bottle I will make sure I schedule in time for things like getting my nails, hair and reflexology etc done as these are all little things I enjoy that help me remember myself.
Is your health a focus for 2019? I'd love to know what you will be doing to look after yourself this year?
(This article includes an AD for the Arbonne 30 Days to Healthy Living Program)