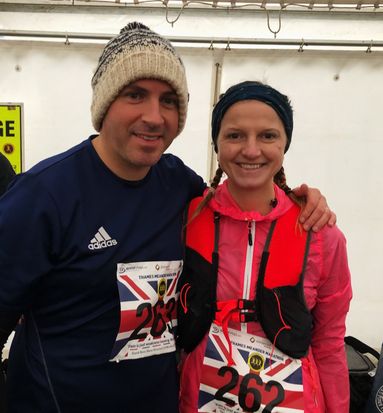 Hello November and welcome to my Blog,
It's officially the penultimate month of, what has felt like, the fastest passing year of my life.
November is a month with lots of reasons to celebrate.
It's already been World Vegan Day, National Candy Day, Hug a Bear Day and we still have Homemade Bread Day, World Kindness Day, Cook Something Bold Day.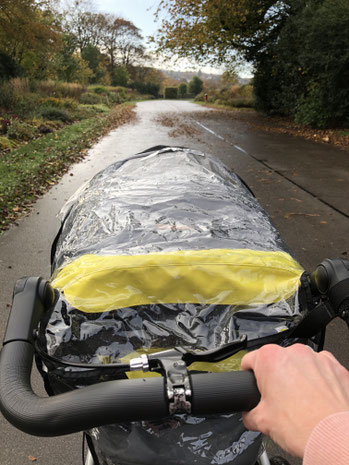 This month for me has also marked my first marathon post partum and my first trip away from my baby.
This blog will focus on the prep I did in the lead up to my marathon, which was in London. I thought this may be of interest for anyone about to run their first marathon or who is running a marathon away from their home. Ironically, all 3 of the marathons I have run were a distance away from home (Rome, Northumberland & London).
My last long run of 11 miles was on Sunday 27th October, having achieved my longest run of 20 miles two weeks before the marathon. I'll try and summarise my prep for the week that followed my last run.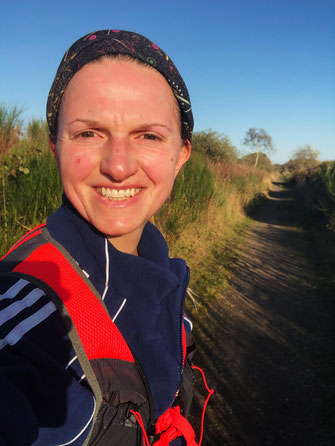 1. Marathon Tapering
The week before any marathon I've always completed my last long-ish run (no further than 13 miles). I aim to do this no less than 7 days beforehand. This time it was 6 days before due to juggling children and life.
After my last 11 mile run (picture across) I ran two 3 mile runs at a very slow pace. I did nothing 2 days prior to the marathon. I like to conserve as much energy as I can at this point and not exert myself before the big day.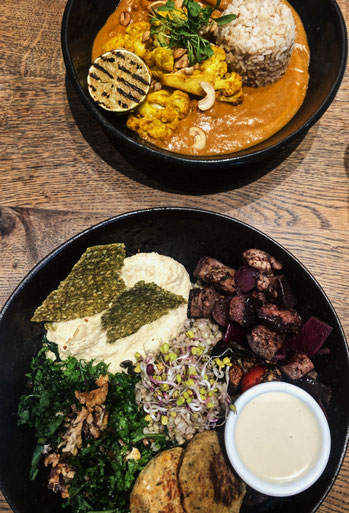 2. Fueling my body
There are many theories about fueling prior to a marathon. Most people have probably heard of the infamous carb loading. 
For me personally, I keep carb loading for the day before.
I had been experimenting with a plant based keto diet in the 2 weeks before the run and I didn't want to confuse my body by doing the complete opposite and going carb crazy.
I gradually increased my carb intake on the last few days before the run, focussing on things like sweet potatoes, beans, pulses and fruit. Once we got to London I had a lightish 2 course lunch at the wonderful Farmacy Kitchen Uk and a carb heavy dinner including chips, butternut squash and fruit crumble with ice cream and custard at a local pub in Teddington.
This meant I only needed a light breakfast on the day of the marathon, which we ate at our hotel (The lovely Lensbury). I'd highly recommend the hotel for a stay in London with family. It is very child friendly and such a sweet spot on the Thames. It's a little off the main transport route but only £32 in an Uber to Heathrow which is the same as 2 day passes from Heathrow.
I like to have a light breakfast on marathon day so that my body isn't digesting too much food whilst I run. For breakfast I ate yoghurt and berries, coffee, water and then a protein bar just before the run.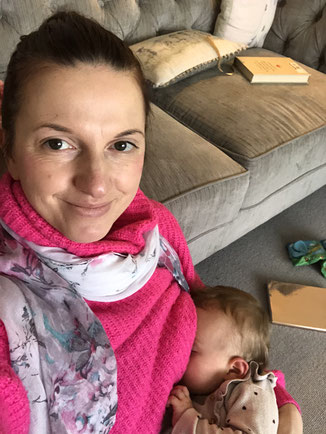 3. Hydrating
I really focussed on upping my water intake in the week before the marathon. I tried to make sure I was drinking 3 litres a day. 
Sometimes I am great at drinking water and other times I forget. 
For two days before the run I also added one sachet of elecrolytes to my water once a day. There was no logical reason for this, I just felt it might be beneficial because I was still feeling dehydrated despite all the water I was drinking. As I am still breastfeeding I need a LOT more water and sometimes I am plain useless at remembering.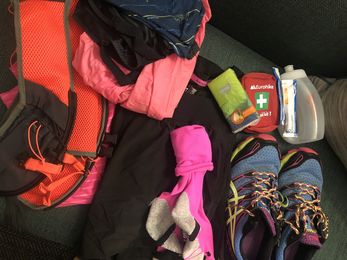 4. Organising my kit
I am really organised with my race day running kit and I started getting things together the week before as I didn't want to forget anything.
I packed all race day clothing in our hand luggage encase there were any issues with the luggage. When I travel I always carry a few essentials in my hand luggage such as undies, a change of clothing, a bikini (if it's somewhere hot) and a pair of leggings. I've experienced bags not turning up in the past and it's very frustrating.
Here is what I packed in hand luggage:
Double layer shorts
A pair of compression socks
Undies
Favourite sports bra
A sleeveless vest
A long sleeve running top
A thin waterproof jacket
A head buff
Asics trail running trainers
A running vest with pockets
Electrolytes
First aid kit
Snacks
These are things I couldn't live without for a run so I wanted to ensure I had them with me when we arrived. I did also pack my breastpump in our suitcase because I didn't want the security guys whipping it out and it was another essential item.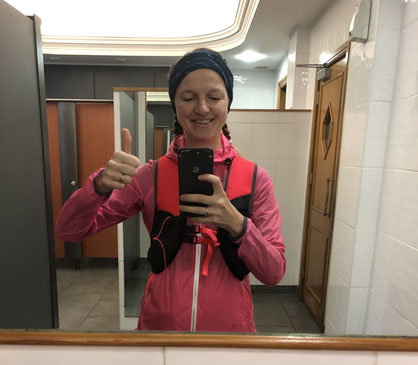 5. Organising my mind
My mind tends to go wild the week before a marathon. After my last long run, I really started to doubt myself and found all sorts of aches and pains in my body that I considered problemmatic.
It's amazing how the mind can lead us down a rabbit hole of darkness at times.
When this happens I try and meditate each night using a guided meditation. There are a few meditations on 'good health' that I use on YouTube. I listen 
as I fall asleep at night in the hope that good thoughts filter into my mind.
The day of the marathon I set myself a few affirmations. Here I am in the bathroom talking to myself in the mirror. The affirmations are positive statements I keep in my mind for when the going gets tough. My favourite running affirmation is "My mind is strong and my body is made for this run". It's so engrained in me that it naturally pops out half way up every hill or challange I face.
The second affirmation I made up on the day was a bit strange but it just popped into my head. It was "I feel light as a feather and as strong as an Ox". I have no idea where that came from but I repeated it non stop for the last 6 miles.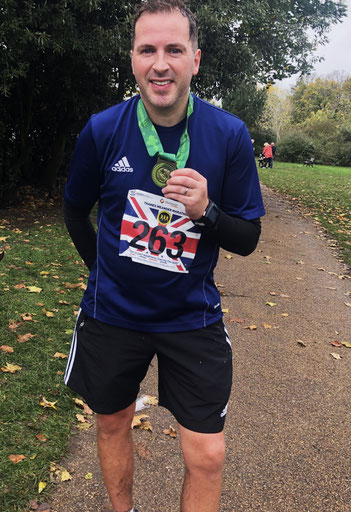 If you follow me on Instagram @joshealthycupboard I've posted quite a bit about the run there.
It was very wet and windy on the day and more challenging than myself and my husband anticipated but we completed the run and we're still awaiting our final times.
My strava said it took me 3 hours and 53 minutes and the race was 26.6 miles so I will do a more detailed description of how I felt in my next Blog post.
Do you have a routine you follow before a marathon or certain things you can't run without?