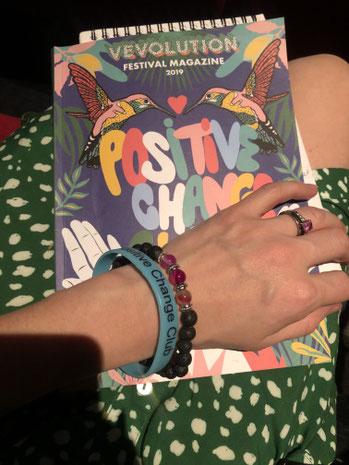 Do you want to join the positive change club? As soon as I heard such a thing existed I wanted in!
I first heard about Vevolution at the start of this year. I think it was something I'd read on Instagram and I somehow linked to their YouTube channel and started watching videos from the previous event. I was hooked!
Vevolution is the UK's leading plant-powered positive change festival, which took place in London on Saturday 16th November. I was there and ready for a day of learning.
This blog is about my experience at the festival. I shared a bit on social media over the weekend and a lot of my friends over on Instagram asked what I was up to. Instead of writing a long Instagram post I decided to share more information here. If you aren't following me on Instagram, you can find me at @joshealthycupboard.
I hope by sharing my experience I will encourage you to consider the benefits of plant based living and excite you a little bit about the emerging market for products and services. We can expect more innovation than we've ever seen in the next 5 years in the plant-based world.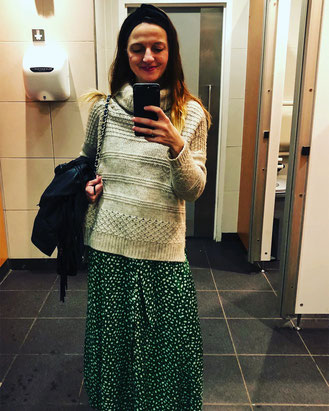 Put your hands up if the phrase 'vegan festival' makes you think of tie die clothing and tressel tables with funny smelling food? I have to admit I held this stereotype for a looong time BUT things couldn't be more different in 2019.
I switched to a plant based diet 5 years ago for health reasons. I have in this period learned so much and developed a passion for plant based living and what it stands for to me.
I am passionate about positive change, not just for my family's health, but the population at large, the planet and animals. I want to share what I've learned. I want to help other mums and families eat tasty, nutritious plant based food and minimise their impact on the environment and avoid animal cruelty. I want to show it's possible to be a busy working mum, run marathons, have fun and thrive on a plant-based diet. Okay, I don't think anything can rectify my tiredness at times but that's #mumlife.
In order to feel excited and motivated about achieving this I need to surround myself with those in the know, inspiring thought leaders in the field, entrepreneurs, like minded souls and those who want to influence change. This is why I decided to attend Vevolution.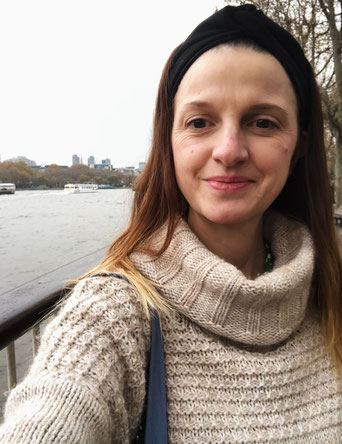 Event Layout
The event took place in London at the British Film Institute, which is a fantastic venue on the Southbank. The area is easy to find from Heathrow. I took the Heathrow Express to Paddington and then the underground to Waterloo. I was familiar with the jourmey having done it regularly whilst I was completing a law conversion at BPP law school. It was very much deja vus when I exited the tube station.
There were 3 stages at the festival (The Vevolution main stage, The Positive Futures stage and Eat, Drink Vegan stage). Each had a slightly different focus. The main influencers appeared on the vevolution stage, more discursive topics on positive futures stage and food, fashion and sustainability on the final stage. The stages were reasonably close together, which made hopping from one to another relatively easy once I got my bearings.
It wasn't possible to listen to all the talks I'd pinpointed because of time overlaps. I had to leave several talks 5 minutes early to get to the next one but I managed to catch much of what mattered most to me.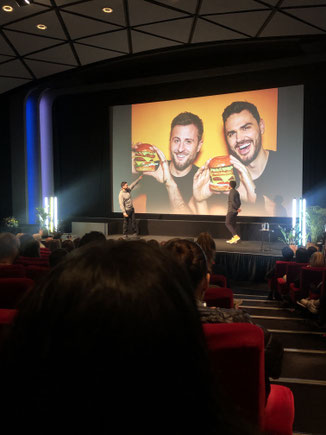 I focused on attending the business talks, health and food. I missed out on the ethical fashion and sustainability talks because I couldn't fit them in.
The content was of such high quality and relevance I would have attended everything if I could. My suggestion would be that the event take place over two days next year. It may make sense to focus one day on health, wellbeing and food and the second on sustainability, the environment and fashion. All of these overlap but there was way too much amazing information for a single day.
I was disappointed I couldn't attend any of the workshops because I had other priorities at the times they were scheduled. Workshop topics included, Cultivating a joyful mind, Kombucha making, Upcycling, Cultivating a fearless heart, Activism 101.
Event Topics

The topics covered at the festival hung together with the thread of plant-based change. The key areas connected to that were food, fashion, entrepreneurship & business, sustainability, community and the environment. There was a clear sentiment towards veganism in most conversations but it wasn't laiden with guilt for non-vegans because the focus was more on business and positive change, no matter how small. I'm pretty sure I wasn't the only person there who still eats a litte bit of cheese and eggs!
Event Speakers
Speakers were highly varied, from your identifiable influencers such as Niomi Smart and Jenny Mustard, to medical professionals such as Dr Gemma Newman (plantpowerdoctor) and Dr Alan Desmon (devongutdoctor). The mainstay of speakers were people who'd gone from sharing their passion for plant-based living, to discovering a business opportunity. There were some who'd actively set out to build a business around their passion in the first place.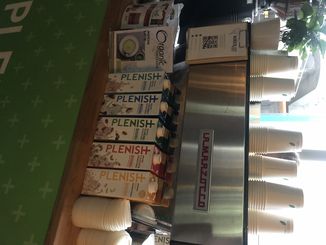 Event Food
The event wasn't about food for me. I've been to many vegan festivals where it's all about product stalls and food stalls but this felt different.
The focus at Vevolution was on inspiration, knowledge sharing and business. The food seemed secondary in many ways.
I don't mean it wasn't good! The food was amazing and a great showcase for new plant-based business but it didn't seem like a priority for many people attending. I barely had time to wonder around the food stalls, which were located in a small-ish area upstairs. I grabbed a nut roast wrap and attempted to get an ice cream later (which looked amazing) but I didn't have time because the queue was massive. This is why I don't have any good pictures of the food!
I tried some amazing vegan cheese, which I think could change the world (jokes). Cheese is such a hard thing to replace and one of the few remaining animal products I sometimes consume.
I also got a free coffee from the lovely people at Plenish drinks. I tried their coconut milk in my flat white, which was awesome... I needed it after a 5am start!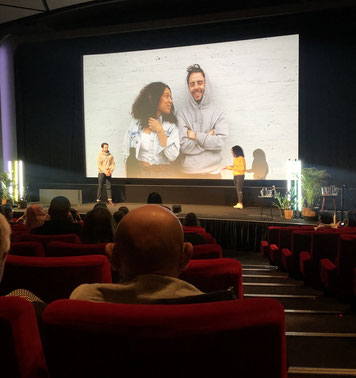 My favourite speakers
Loui Blake who owns Erpingham House in Norwich and Kalifornia Kitchen was definitely one of my favourites. He shared some brilliant nuggets of inspiration in his 8 tips for building a business. His talk was titled "who am i?". Much of what he said I'd read or heard previously but it was good to revisit the importance of having a clear purpose, creating a driver and painting a clear picture of where you are going, as well as practicing self care.
Something I've done since arriving home is to redo my vision board. It hasn't been touched for a year and it was seriously lacking ambition.
The plant powered doctor panel (Dr Josh Cullimore, Dr Nitu Bajekal, Dr Alan Desmond, Dr Gemma Newman, Dr Bina Vekaria) addressed the question, can a plant-based diet save modern medicine? This was a great topic to visit, especially for anyone who feels threatened when others question their choices (especially for plant based parents). It gave me so much confidence hearing how medical professionals are witnessing positive results by implementing lifestyle change advice with their patients, recommending a whole foods plant based diet.
Roxy Pope and Ben Pook of So Vegan, shared their experience of how their plant-based recipes went viral. I loved how down to earth this pair were. I felt inspired by their ideas and creativity with food. The fact they work from their own little home studio really resonated with me and the fact they make plant based food appealing for everyone.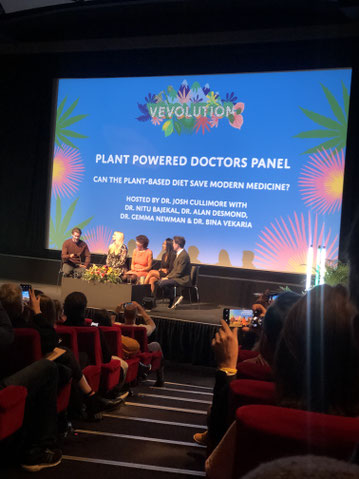 The parenting panel (Sarah Bentley, Senerna Lee, Laceinne Cooper, Bob Love, Emma Hollingsworth) shared their tips & experiences of plant powered parenting. I loved hearing how other parents introduced a plant based diet to their children, especially those who did this when their children were a little older. Hearing how they explained the concept to their children also helped me.
My key take aways
1. Your contribution counts no matter how small you think it is. We can ALL influence positive change for ourselves and our communities.
2. There has never been a better time for plant-based businesses.
3. 97% of vegan food is eaten by non vegans. 
4. Know yourself and stick to your values in business.
5. Find and spend time with like-minded positive people.
6. The standard western diet is probably the greatest challenge to gut microbial health (Dr Alan Desmond).
7. An increasing number of NHS professinals are focussing on lifestyle change as a means of helping their patients, as waiting lists at hospitals across the country increase. There is increasing evidence in favour of a whole foods plant based diet (check out the doctors I have linked above) to improve health outcomes.
8. Our children follow what we do. Take things slowly and be kind with any changes you are making for their future. Share age appropriate information.
Have you ever been to a plant-based or vegan festival? Would you attend an event like Vevolution in the future?