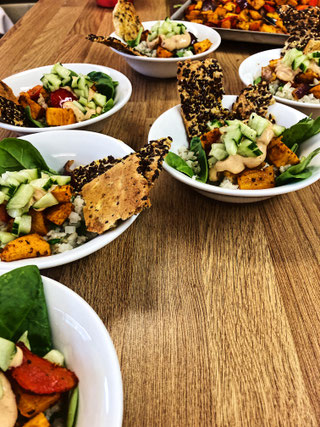 We are officially on the Christmas count down, with less than a week until big Saint Nick will be on his way down our chimmneys full of mince pies and sherry.
I've always been a last minute larry when it comes to gifts because I worry so much about getting it right.
I'm also passionate about making sure I gift responsibly, purchasing sustainable and environmentally friendly items that people will actually use and love.
Last year I created a cruelty-free gift guide which you can read here and this year, I've added sustainability as a value I'm considering when gift purchasing.
I wanted to share the brands and products I've come across this year, whilst researching sustainability. I think these may be relevant as Christmas gifts or birthday presents next year. I've kept the list to ten items that I think you guys may like.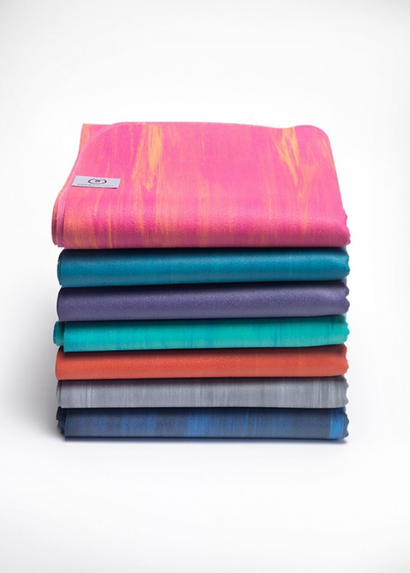 1. Yoga Matters Eco Travel Mat
I'm not too sure how I came across this brand as I'm not a regular practicer of Yoga myself. I keep telling myself I will start a regular practice but I'm very sporadic with what I do at the moment.
I do however have a lot of people in my life who love yoga and practice it daily, which is why I was attracted to Yoga Matters.
Yoga is like running in that it is the type of activity people fall in love with and continue to practice daily no matter where they are. I have a lot of friends who travel and I thought this yoga mat would make the perfect gift for a traveling Yogi.
It's made from sustainably harvested natural tree rubber and free from toxic chemicals and dyes, recyclable & biodegradable, super light and foldable with super grip. It also has a unique marbled design for those who value individuality.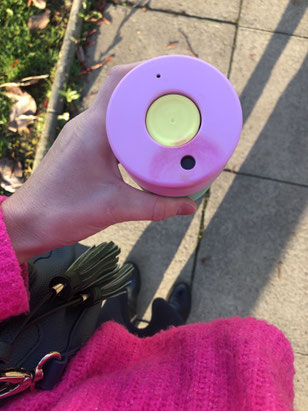 2. Frank Green (the best) reusable cup
A reusable coffee cup should be in every coffee drinkers armour. Not only do you receive a discount at most coffee shops for using one, you are also doing a bit to prevent plastic waste because coffee cups are not recyclable.
There are some pretty cool designs out there that are the envy of many a barista and coffee drinker. I'm endlessly complimented for my Frank Green cup. It's funky, durable and doesn't leak. It keeps my coffee hot and it was personally designed by me.
Frank Green was founded in Melbourne by serial entrepreneur, caffeine enthusiast and passionate environmental advocate, Benjamin Young. The cups and bottles are curved to fit comfortably in the hand. They're made of premium, safe materials. They have one-of-a-kind built-in technology, including frank green Pay - enabled by Visa payWave so you can pay for your daily caffeine hit with a simple wave. They're recyclable at end of life. They're customisable so you can make them individual to whomever you are gifting too.
Check out the Frank Green website here and play around with designing your own cup or bottle.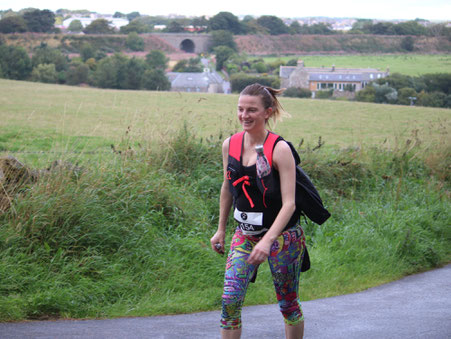 3. Chilly's (the best) water bottle
A close second (or first depending on your priorities) to a coffee cup is a water bottle.

I treated myself to a Chilly's water bottle during the first 3 months of my pregnancy with Ivy-rose when I felt sick most days and couldn't drink room temperature water. I had to have my water ice cold and straight from the tap or fridge so I wanted a bottle that kept my water cool for as long as possible.
Chilly's bottles keep water cold for 24 hours or warm for 12.

I love the Chilly's mission, which is to accelerate the adotion and every day use of reusable products. They aim to do this through creating products for an active urban lifestyle, with the perfect balance of distinctive style and unrivalled performance.
I've used my bottle daily for 18 months and still absolutely love it. It's been great for running and keeping my water cold in the office and on the move. I saw the pink flamingo style and immediately wanted it. This purchase was timed with finding out we were having a baby girl so maybe I was drawn to pink.
The 500 ml bottle costs £25 and I've found it's the perfect size to still fit in my bag and Mountain Buggy water holder.
Similar to Frank Green you can design your own bottle by selecting from a variety of colour of lids, bottles and carabiners.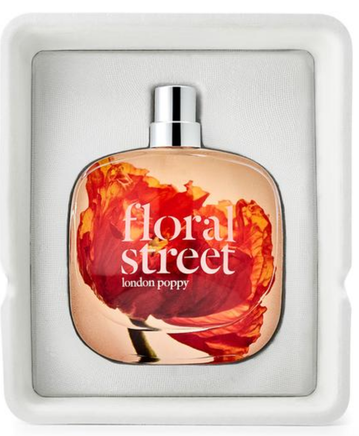 4. Floral Street perfume
I have been looking for a vegan perfume brand for a long time. I haven't bought myself a perfume for years and tend to use whatever I am gifted at Christmas or make up my own scent using essential oils I have.
Floral Street is a vegan perfume brand that is not tested on ainimals, neither are any of the perfume ingredients. The perfumes contain no animal derived ingredients (ADI) such as bovine, caprine, porcine, or orvine species, or any other animal product. At all.
Another great thing about this brand is that they are an independent British company with a strong set of values and ethics. The pricing is not crazy and there is no superfluous packaging.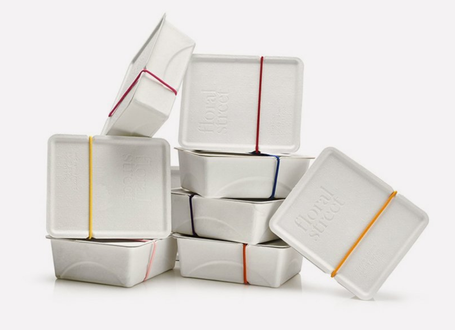 The packaging for perfume is usually completely crazy and unnecessary. It's layer upon layer of plastic for a tiny bottle inside and it's not recyclable. Although I have yet to purchase a Floral Street perfume I've been checking out their packaging on the website.
Each fragrance is tucked inside a ground-breaking pulp carton with an embossed lid, made from recyclable paper packaging and held together with a re-usable brightly-coloured band. It is a totally recyclable and biodegradable box - a first for the world of fragrance. The box can also be re-purposed to store jewellery, crystals, herbal teas, as a seed tray for plants and herbs - and just about anything else.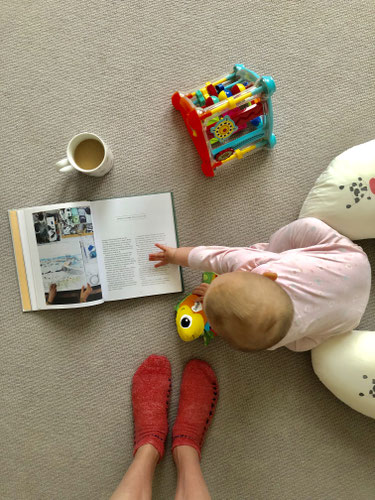 5. Re-gifted items
There is something about regifting a book (or other item) that's had an impact on you which makes it a very thoughtful present.
I have a huge collection of personal development and other factual books and they've all had an impact on me in some way. I love to pass these on as a very personal gift.
This isn't something I do a lot and only when it's truly relevant and thought out. I love my books so I don't give them to anyone. It has to be someone special who I feel will appreciate this type of gift.
There may be other items you have at home, that mean something to you, that you could regift. This is a great way to give sustainably and thoughtfully. There is something so special about a regifted item.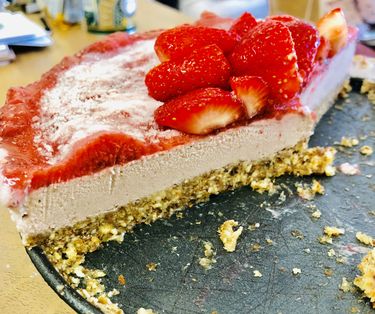 6. Gift experiences (includes an AD)

As a family who don't tend to buy one another big gifts, we've always found vouchers or experiences to be very appreciated.
Most years I give my parents a voucher for a meal somewhere they don't regularly visit or a cooking class or shop I know they will appreciate, I personally love to receive a voucher for a treatment, massage or workshop that I wouldn't necessarily purchase (or make time for) myself.
I think gift vouchers are a great way to ensure a gift is sustainable and won't go to waste. If i'm asked by friends what my son would like as a birthday gift I often suggest a cinema or book voucher because he likes to choose a film or book. It means he can get something he really likes and will enjoy or it's a nice outing to go on together.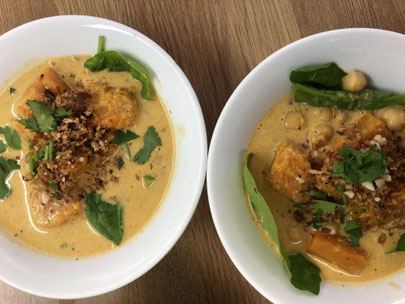 I have to use this opportunity to mention that Nicola and I are offering gift vouchers for Coconut and Cashew's monthly Brunch and Learn workshops. Our workshops provide an opportunity for participants to learn to cook sustainably with a fully plant based menu.
Our menu focuses on nutritious, whole, plant-based foods that are in season wherever possible. If you or someone you know, plans to follow Veganuary in January and doesn't know where to start cooking, our workshops provide a great starting point. You can purchase gift vouchers and see the dates for our first 3 workshops in 2020 here.
You can also see more of our food and workshop content via our Facebook page here.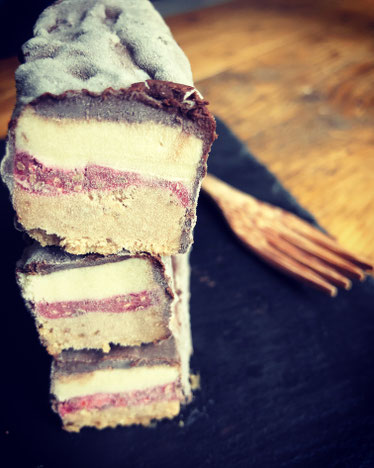 7. Coconut bowls
I can't remember where I first came across these guys but I think they have the nicest coconut bowls and wooden cutlery around.
They are an Australian company with a great story.
For me the 'about' section of any company website either sells the brand to me or is far too generic (third person) and doesn't tell me enough of the story to really get behind the products.
I love the fact it was a spark about "what would happen to these beautiful coconut shells after the flesh had been taken out" that led Founder, Jake to create his brand.
The wooden cutlery is lovely and the fork in particular is a favourite with my daughter. As the prongs are made of wood, they're not too sharp for her to use but also not too blunt (like a lot of baby cutlery) to allow her to pick up her food.
They have a variety of sets and bundles that you can purchase here.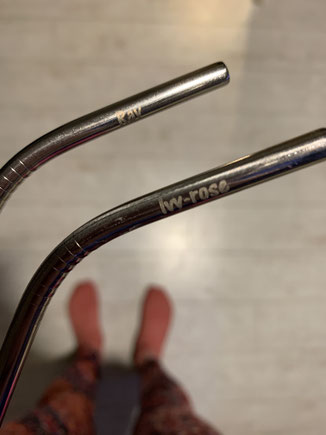 8. Personalised reusable metal straw
I think these are a sweet stocking filler for kids. My son loves to use a straw but we don't purchase plastic straws anymore and these make a sweet alternative.
We have got a selection of bamboo straws at home but I knew it would make him feel extra special to have his own straw with his name on it.
There's not much more to say about these and you can get one from The Personalised Gift Shop.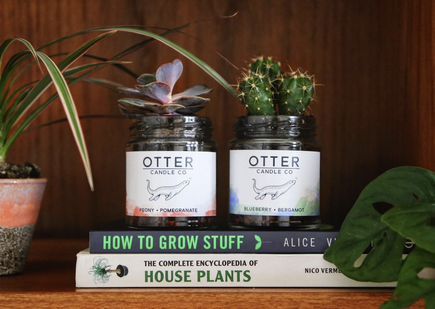 9. Otter Candle Co.

Otter is another UK brand, based in London. I love the ethos of these candles.
They are vegan and made with soy and coconut wax, blended with essential and fragrance oils. They are paraben free and cruelty free, which are two great attributes and they're made in small batches which implies high quality and lots of love in the process.
The thing I like most about Otter is the passion behind them. The 'About' section of the website is truly about Amber's journey and how she came to make these candles out of a love for what she was doing. This to me is the type of brand I love to support. It's real and you can visibly see and feel the human being behind it all.
I will be ordering a batch of Amber's candles (when they are back in stock) as gifts for first footing in January (first footing is what we in Scotland call visiting friends and relatives after the New Year).
The fact she is sold out across her website really tells me how popular her candles are.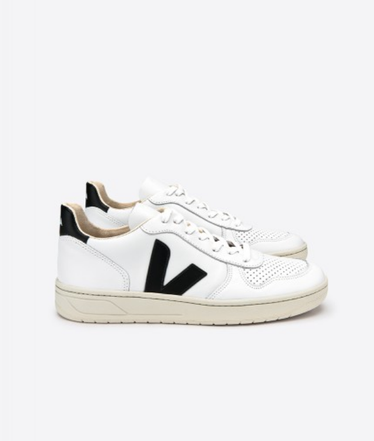 10. Veja Vegan Trainers
I abolutely love these trainers and have been conveting a pair since I read about them on another Blog.
I've never been a massive trainer person (apart from for running) but since having Ivy-rose I've barely been out of my active wear and feel best in a comfortable, flat shoe.
My 'mum attire' has become a nice, loose dress paired with something casual on my feet like trainers.
I've looked through all the trainers on the Veja webiste and this is the pair I would buy if they were available in my size.
Whilst they do have sport trainers, I wouldn't risk getting a pair for running. I need to try running trainers on before I buy them and although I love this brand, they aren't known for sport shoes so I'd stick with a pair for daily use. 
When I last checked they had limited sizes in most styles. Size 5 and 6 were sold out in a lot of styles. I'm hoping it's because we are coming up to Christmas and I will try and purchase a pair afterwards for myself.
What do you think is most important when gift purchasing at Christmas? What sort of gifts do you like to receive yourself?