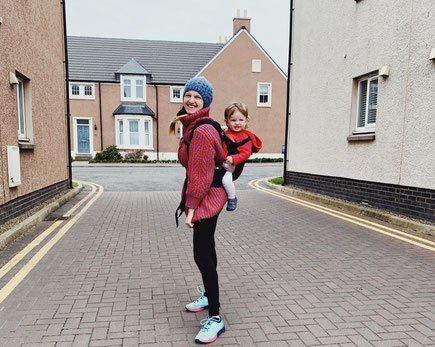 "Tough times never last but tough people do" (Robert Schuller).

Hi everyone and welcome to an April update.
It's the fourth month of the calendar year and the month we associate with Spring in the Northern Hemisphere. It's the month of yellow daffodils, chocolate eggs and hot cross buns.
However, this year April feels very different.
The daffodils, eggs and hot cross buns are all the same but the community in which we enjoy them has changed.
This year we won't be visiting parents and grandparents, seeing extended family, and doing an outdoor easter egg hunt at our local Castle. We will be in isolation as a family making the most of our time together. I can't deny that this will be tinged with a little sadness. No matter how much positivity and gratitude I practice the reality is that we can't be with the people we want to share this special time with.
For the first time in my 39 years on planet earth I'm feeling something that I know is felt by the majority of others too. What I'm feeling is the result of a situation that is impacting everyone in the world: The Corona Virus.
I wasn't sure what to share this month but I knew it had to be more open and vulnerable. I knew I couldn't gloss over the current situation because it didn't feel authentic for me to ignore my feelings and sensing that it could possibly help others by sharing them, I've decided to write a more raw post.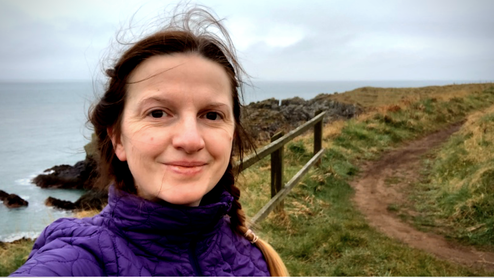 I've been trying my best to stay positive, to not let this impact negatively on my emotions but I know I'm more anxious, more grumpy and a little short with those closest to me.
I'm an anxious person in general. I worry more than most and I overthink and over analyse many things.
No matter how many times I remind myself of the good and the opportunities, I feel an ache in my heart for the people we miss, for the businesses in our community and worldwide who are struggling, for the loss of life daily, for our children who can't see their friends and for our routine as a family.
I feel selfish sharing that I miss something that is a small price to pay to save lives but the loss of routine, lifestyle and social life is undoubtedly impacting on many people's overall happiness.
I am a resilient person who has been knocked down and stood up many times, who always sees the positive in every situation, but I'm feeling the weight of this situation and I worry for those less resilient.
I worry for those who only know one way of working, who's identities are tied up in their roles, who are uncertain about their futures, who's lives have changed much more drastically than ours over the past 3 or 4 weeks. I am an empath and I feel deeply the emotions of others and worry for them as well as for myself.
I am not very good at disguising my emotions but I dislike talking about them. I'm learning every day about how I can be better but it's not always easy to put into practice when I feel anxious or stressed.
Everything I do comes from a place of love and wanting the best for everyone but that isn't always easy for others to understand because my desire for wanting the very best can come across as controlling or interfering.
My husband and I discussed how we'd deal with balancing everything as soon as we found out the lock down was happening and we have allowed this to evolve as it's needed to.
We knew we'd need a routine because we function best with a routine and so do our children. We like to know what's happening, who is doing what and when each of us can have time to ourselves, to work, to exercise and to be together.
This hasn't happened as a completely seamless transition. The learning we do with our son has to be very flexible because we also have a one year old who is very active and needs our attention too.
Being a planner who likes to stick to the plan has meant I've had to learn to be a lot more adaptable. We have a daily learning routine but we keep it flexible and we limit core learning for our son (maths, reading and literacy) to nap time for our youngest. Working around that time, our days are a mixture of creative activities, drawing, writing, online educational videos and outdoor activities, mostly in our small garden. I'm more grateful for that space than I ever was before.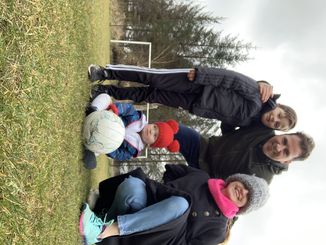 I am proud of how we're coping, how we're learning and transitioning but I do beat myself up for not being the best mum and wife I want to be every day.
I have an idea in my head of how calm, patient and kind I want to be and I don't always meet my own standards, which leads to my mean, self-critical chimp making an appearance at some point most days. Harold loves to tell me how badly I'm doing, how I could be better or should have done this or that but thankfully I have some techniques to overcome this negativity. They don't always work but here's what I've been trying to do.
1. Get up early and have time to myself before my children wake. During this sacred hour or so I journal, drink coffee, write some gratitudes or affirmations or browse peacefully online. It means I start my day calmer and I feel I have time to reflect and think about how I'd like to feel at the end of the day.
2. Exercise helps me to get out of negative or heavy thoughts. It allows me to take deeper breaths. We're fortunate to live right on the coast so I choose to run beside the sea most days. This is 'me' time that I've never been more appreciative of. I document some of my runs on Instagram and recently made this video of my beautiful running route.
3. I remind myself that this time is precious (as cliched as it sounds). I can't count how many times I felt I was on a hamster wheel unable to get off in the past, pressured to fulfill my roles in life as an employee, business owner, mother, daughter, friend and individual. There has never been a time in my life where I've allowed myself to just be present where I am without dashing here there and everywhere. Now is that time where I can be with my family, show my son things I wouldn't have done otherwise, watch my children together growing and bonding as siblings. They wouldn't have had this time together had it not been for Corona Virus.
I get to eat dinner, lunch and breakfast with my husband because he's at home. We get to talk more because we have moments in the day punctuated with a break. We are also learning to understand one another better.
4. I'm allowing myself to focus on less stuff. I've been able to do a lot more with Jo's Healthy Cupboard because I am at home and working only 1 day per week on my day job. I'm not rushing to get out of the house every morning and trying to squeeze everything into my daughter's nap time. My husband and I are able to support one another better and I have more focussed time to do tasks I've set out.
I've been working on ideas that I hope will help people, some of these are specifically for this time we have at home and others are things that were in the pipeline for a long time.
We had to cancel all in person workshops and events with Coconut & Cashew and some other collaborations I had planned. This made me feel disappointed and sad but I've had the opportunity to create new content and come up with new ideas I may not have had otherwise. I'll share some of these below.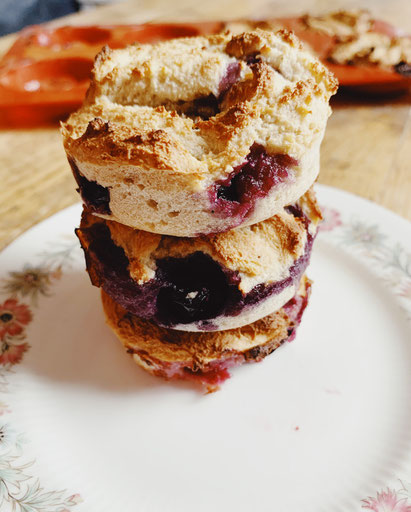 The food I look forward to most in my day is breakfast. I wanted to offer inspiration at this time. I'm always thinking of ways to make  breakfast exciting for my children and introduce them to a variety of food. I find breakfast to be a joy. It's something that makes me feel happy, a moment of joy in my day when we are all together and I get to see my children gobbling up nutritious and tasty food.
For the past 3 weeks I've been Live on Instagram and Facebook every week day morning at 8am sharing a different brerakfast idea. Some days I make a tried and tested recipe and other days I'm 'winging it'.
I love sharing our breakfast daily and from next week I will be live 3 days per week. Mornings with a 1 year old and 7 year old can be quite busy so I plan to do our live breakfasts on Mon/Wed and Friday.
To watch our Live videos or catch up on those you missed, you can find them here.
At a time when certain items are limited in supermarkets and we're trying to limit how often we interact with people, finding what we need to cook and bake can be more challenging.
As a result of this, I decided to create a weekly video series on Instagram TV, to share my store cupboard essentials and what you can use as substitutes for standard ingredients. For example, if you cant get hold of regular flour or pasta, what else might you be able to use?
To watch my Store Cupboard Essentials series on IGTV you can find me on Instagram here.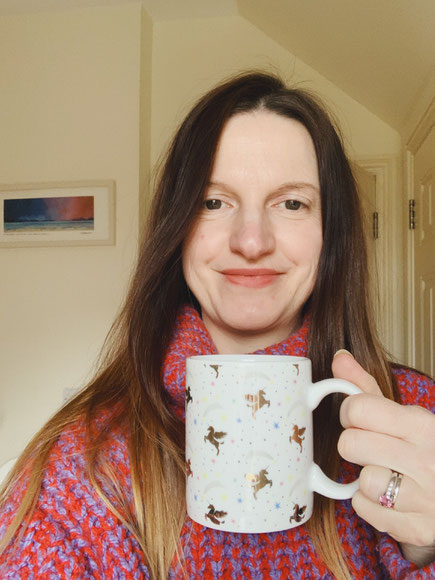 JO'S HEALTHY CUPBOARD MEMBERSHIP
This is the piece of work I'm most excited about and proud of. It's something I've been working on since last Autumn and it's the culmination of many years on my own journey towards a plant-based lifestyle.
I first had the idea during a Business Gateway workshop back in September 2019.
At the time I was reading a book called "Subscribe" about the best way to build a business that can help as many people as possible and is accessible for anyone, anywhere in the world.
I wanted a way to share more plant-based, nutritious recipes, more content, more support for those on a similar journey to the one I've been on for the past 5 years.
When I first started my transition towards a plant-based lifestyle I really struggled to find resources, a place I could go for trusted information, recipes, inspiration and most importantly a non judgemental community. Most of the vegan communities I found made me feel intimidated and I didn't feel comfortable sharing where I was on my journey for fear of judgement.
I struggled with implementing what I was learning into family life and meals. Telling family and friends I no longer ate meat and animal products felt awkward and uncomforable and I really wanted somewhere I could go to share my experiences.
JHC Membership Community is that place. It's for anyone starting their journey (or some way along) to get recipes (I haven't written a book yet), inspiration, store cupboard essentials, sustainability tips and expert advice from those who I look to for reliable information about nutrition, exercise, sustainability and wellbeing.
Utilizing my journalism training and background, I interview a different expert each month and provide all that I learn within the community for the benefit of it's members.
To find out more about membership or join Jo's Healthy Cupboard as a member you can click here.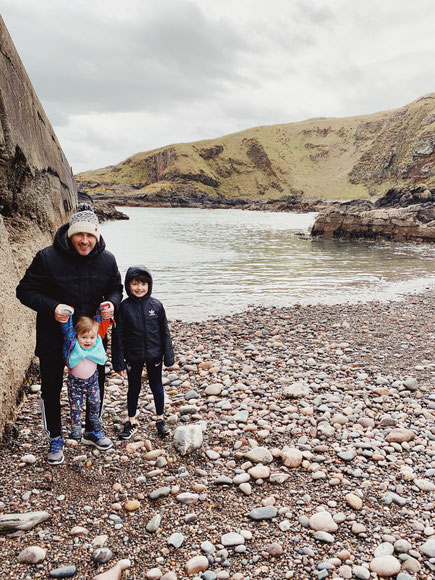 I hope you are staying strong and healthy wherever you are and able to see the little glimpses of sunshine in each day.
Although our days may not be perfect, there is perfection in every day.
I'm always happy to hear from anyone who would like to have a chat so please email or message me on Instagram or Facebook if you have anything you'd like to chat about.
My door is always open.
Sending lots of Easter love to all. Jo x