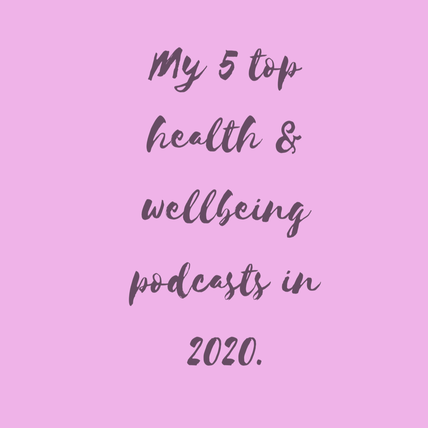 Hello everyone, and welcome to the August blog post. 
Something I learned about August is that it's apparently Happiness Happens Month, which is a whole month dedicated to celebrating what makes you happy. This is based on the fact that happiness is unlimited and contagious and sharing your happiness can bring joy to others.
I don't know about you but I like the idea of sharing things that make me happy to help others!! It may be the final week of August but I am 100% behind anything to help bring joy. I plan to continue sharing those things that help me to hopefully help you.
Something that has brought me great joy and perspective during the past 4 months, is my growing list of favourite podcasts. I have a bias towards those that focus on wellbeing (in the widest sense), which is perhaps unsurprising! I particularly enjoy listening to topics that help me understand ways I can improve my life, relationships with myself and others, lessening my impact on the planet and having better mental and physical health.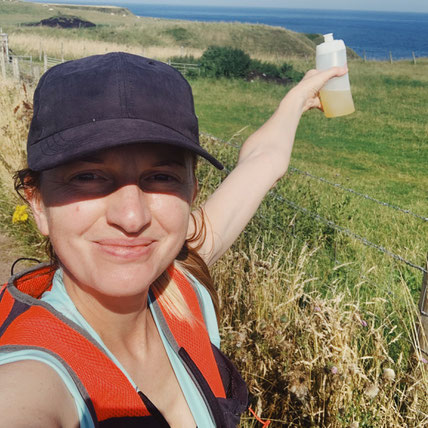 I was never a podcast lady before lockdown. I always preferred videos, to see people's expressions and really get a sense of who they are. What i've realised is that you can REALLY get all of that through someone's voice. It's incredible how voice, tone and pitch can draw us in or turn us off. 
You can definitely hear a person's authenticity, confidence and desire to help others, as much as you can see it when you watch them. It's been a fascinating journey for me and it's also interesting how the visualisation you build of a person through their voice can be so wrong. Many times I've had an image of the person I'm listening to and it couldn't be further from reality.
If you've made it this far through my rambling, I'm about to share my favourite podcasts that have provided me with so many insights, inspiration and ideas to improve my life, relationships and focus on my values. I listen to all my podcasts whilst I'm out running. This is uninterrupted time that I have to myself and it helps me run longer when I have something interesting to listen to.
I'm excited to share these with you and find out whether you have been listening to any of them too.
I'll share them in order of discovery. I like all of these for different reasons and would recommend listening to at least one from each podcast to see what you think yourself.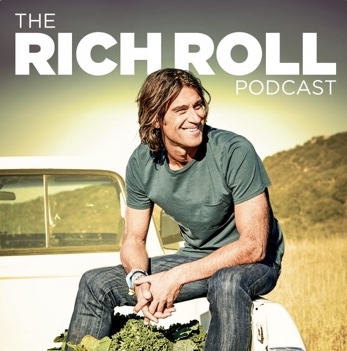 1. Rich Roll, The Rich Roll Podcast
I came across the Rich Roll podcast via The Plant Power Doctor on Instagram. 
Rich is an athlete, author, podcast host, speaker and plant based nutrition advocate. 
I found his story from Stanford Graduate, to lawyer living an unfulfilled life, to alcoholic, to distance runner and plant-based wellness advocate fascinating.
His story resonates with me because it was later in life that he came to make the changes to become who he is today. His pursuit of a life filled with passion, doing what he truly loves, has helped me to keep following my own path and believe that I too can create the type of life I want to live one step at a time.
His interviewees vary from top athletes, in all sports, to authors, spiritual leaders, scientists and researchers. The conversations have a broad focus on wellbeing and he interviews people who may not share his beliefs and values too. There is a bias towards plant based living but there are people Rich interviews who don't necessarily adhere to that lifestyle too.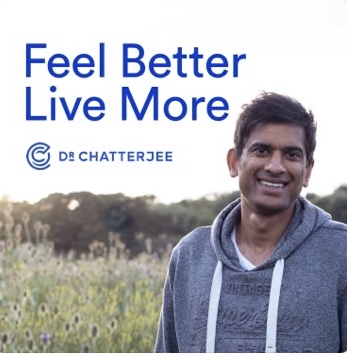 2. Ranjan Chatterjee, Feel Better Live More
Dr Chatterjee's podcast aims to empower his listeners to take charge of their own health including the physical, mental and spiritual elements.
One of the best podcasts I listened to during lockdown was his interview with Esther Perel, where they discuss all things relationships. He is very open with his own personal experiences and often uses those as examples to guide the interview process. This really drew me in, as I liked how vulnerable and authentic he allowed himself to be, where he could quite easily focus on the interviewee without sharing things about himself.
The podcast focuses on health in the widest sense so covers relationships and spirituality as well as physical health. There isn't a bias towards a particular way of living, diet or exercise, other than aiming to live the life that makes you as healthy and well as you can be.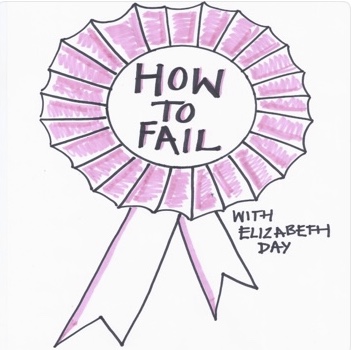 3. Elizabeth Day, How to Fail
This podcast has probably been my most listened to overall during lockdown. I've learned so much from other people's perceived failures. 
I've been introduced to many individuals I wouldn't have otherwise followed or listened to because they aren't within my sphere of interest. It's opened my mind to the fact that EVERYONE's journey is relevant to me, not just those who share interests, hobbies, or other similarities. In fact, it's more important to listen to those who're very different to me rather than very similar because that is where I learn the most.
Interviewees are extremely broad, from politicians to authors, actors, singers, writers, runners and everything in between. One of my favourite interviews she did was with Glennon Doyle, author of Untamed which I ordered last week and can't wait to read.
The stories within the podcast series have given me the courage to be more myself and take steps I was previously afraid to take.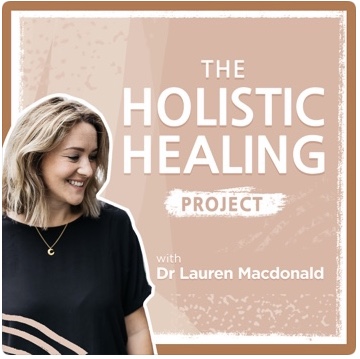 4. Lauren MacDonald, The Holistic Healing Project
Lauren's podcast is one I only discovered a few weeks ago. I came across her Instagram account via a wellbeing Summit I attended online and I was immediately hooked by her story, her positivity and her passion for holistic living.
She has a calm and soothing voice that makes you feel safe and heard (obviously she can't hear you) but it feels like i'm listening in on a conversation with a friend. 
I have only listened to 3 podcasts so far but all were amazing. She comes from the perspective of someone who has been on her own healing journey, having experienced a stage 4 cancer diagnosis and now being well. She brings a life perspective that many others her age can't share (I think she's in her early 30s). Her interviewees cover diverse topics from practical things we can all do to improve our health, to more spiritual topics.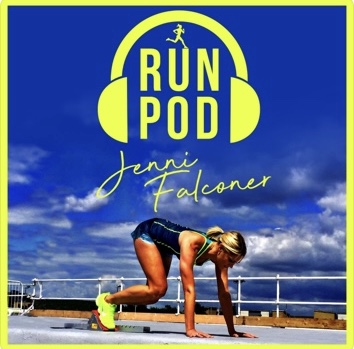 Jenni Falconer, Runpod
Jenni Falconer is a fellow Scot, who I remember watching on television as a child. I had heard of her podcast via a fellow running friend and had never listened to her.
This was partly because, as much as I LOVE running, I didn't think I wanted to listen to a podcast that JUST spoke about running. I have to confess to being a little ignorant, as I hadn't taken the time to look at who was being interviewed and the topics and I couldn't have been more wrong.
Running is the thread for all of Jenni's podcasts but the people she interviews are interesting and diverse. The topic of conversation revolves around that person's life and expertise more than running per se but it is all connected by running as an interwoven thread. 
Even if you are not a runner I could recommend this podcast for the interesting and diverse flow of conversation.
Thanks for reading if you made it this far. I'd love to know if you've listened to any of these podcasts or have other favourites?