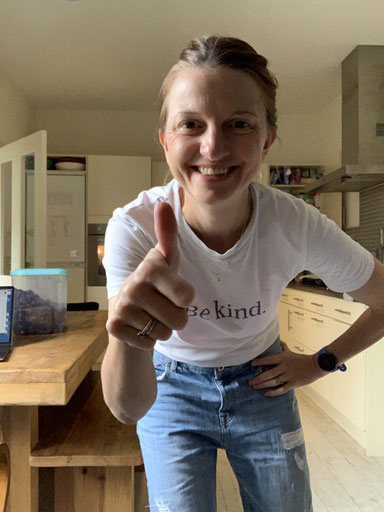 I want to start by stating the obvious. The best thing we can do for the planet is to NOT buy new clothing, give up fast fashion, swap what we have, wear what we have, repair, upcycle or buy second hand.
This blog post isn't here to encourage shopping and it's not here to cast judgement. We are all human. We come to realisations at different stages of our lives when we are open to new information. Sustainability is a relatively new journey for me too and I am here to share what I'm learning for others who don't have the time or energy to research what brands are doing better than others.
There are times when we need new things or we don't want to buy a particular item second hand, we change shape and we don't want to wear clothes that no longer fit us. Our priorities change and we learn as we grow.
However, there is no doubt that fashion is an environmentally damaging industry, contributing to polluting the water, air and soil. One of the main factors that cause this huge pollution is the overproduction of fashion items and short-lasting life cycle.
A 2020 McKinsey research report shows that the sector was responsible for 2.1 billion metric tons of greenhouse – gas (GHG) emissions inn 2018, about 4% of the global total. To put that into context, the fashion industry emits about the same quantity of GHGs per year as the entire economies of France, Germany and the UK combined.
According to the McKinsey report the fashion industry is on a trajectory to far exceed the 1.5 degree pathway to mitigate climate change as set out by the recent IPCC report. Huge change is needed from within the fashion industry to reduce emissions from upstream operations, the brand's own operations and encouraging sustainable consumer behaviour.
Shopping only when necessary, buying second hand, upcycling, repairing, renting and reselling all offer us consumers an easy way to significantly reduce our environmental footprint. It means we are reusing things that already exist and diverting them from landfill.
This is however not always possible and there are times when we want or need something specific or we don't want to buy second hand... pants and socks spring to mind!
On these occasions what I believe we can do is spend a little time researching the brands we buy from. 
As consumers we have the power to choose where we put our money. No! We can not single handedly change the way big businesses do things overnight but we can speak with our wallets and the more of us making demands on these companies the more impetus there is to change.
We can avoid brands we know cause damage or who are careless with people and planet. It's more than just avoiding fast fashion brands who produce billions of very cheap items. It's looking into how companies treat their people, the culture they create, whether they are committed to doing better and probably more things I'm not up to speed on.
Whilst we don't always have the time to spend hours looking into these things I believe it's important that we try and that's why I am sharing everything I've been finding out on this journey to more sustainable living.
I write this from a position of privilege and I know for some people it's not possible to make these choices due to financial reasons. Therefore, this article is for anyone who can choose, who has the resources and capacity to do so and wants to make a change to their shopping habits.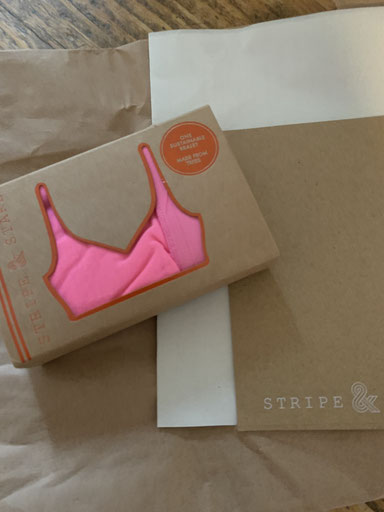 I will share below some simple ways to learn more about the brands we currently buy from and those we are considering purchasing from.
1. Google the company name 
This is the simplest thing we can do. It takes a few seconds and for most of us we can do this on our phones whilst we are sat in our homes watching Celebrity SAS or First Dates. I usually google the name of the company and the word 'sustainability" in the same line. This gives a very quick idea as to whether the brand has a sustainability promise or information on their website and it will bring up any trending positive or negative stories about the brand or people involved with it too.
Searching the company name alongside 'sustainability' or 'eco' will indicate if they are labelling themselves that way and perhaps want to be known for their environmental credentials because these are keywords companies can add to their websites to purposely appear in google searches. 
There's obviously more to it than that because any brand can use these keywords but for me it's a first indication of the potential for a sustainable ethos.
2. Go to the 'About Us' section 
If a company is genuinely interested in the environment and looking to work sustainably, they will mention this straight away because it's part of their ethos.  I check the 'about us' section, history of the brand and where it came from, who created it etc. If it was born out of a genuine desire to be more environmentally friendly that scores extra points for me although I do think many companies are now changing for the better and perhaps didn't start that way, so I wouldn't make a judgement simply on their founding philosophy.
3. Look at the materials used
Look for information about the material used in terms of the potential damage to the environment aka are the items made with plastic, regular cotton, polyester, nylon, leather etc? These materials are all harmful to the environment and should be limited/swapped out of clothing for better, more sustainable materials.
I also look to make sure the clothing I buy is vegan. I check if there is anything about the people who made the fabric itself or if the company are using organic cotton or other materials such as Tencel, recycled plastic or other recycled materials.
Companies like Stripe and Stare and People Tree are using Tencel, which is made from wood pulp from sustainable tree farms. Veja use recycled plastic and cotton in their sneakers which is another great innovation.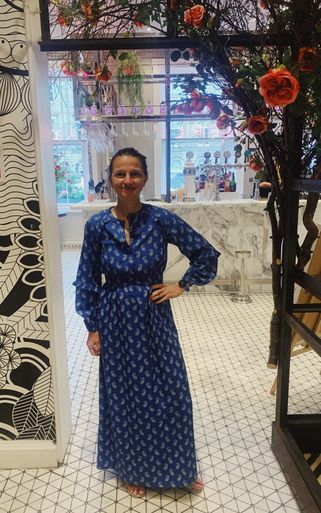 4. Visibility of supply chain
If a company cares about sustainability they will be transparent about where and who makes the materials they use as well as the clothing itself. 
I know it's a lot to think about but there is a whole chain of people involved in the process of making our jeans, shirts, shoes and dresses and often these people are not treated fairly in terms of their working conditions and pay.
One of the ways change could happen is if those of us who can choose, start to pay attention to these things and shop based on our values rather than other factors and if we start saying no to companies who are exploiting the people involved.
5. Brand Ambassadors
I like to check who represents a brand. You can do this with a quick Instagram search. If you search under a hashtag for that company i.e. #stripeandstare or #peopletree you will see who is representing the brand and who is being paid to do so because their posts will say something like "Paid Partnership with X".
I like to have a look to see if that person is representative of the brand's image and how they fit. If they're not someone who embodies that image, who doesn't really care about the environment but just has a huge following, I will be suspicious of that brand and likely avoid making a purchase.
6. Look for greenwashing
Greenwashing is used to describe the practice of companies launching adverts and campaigns, products etc under the pretence that they are environmentally beneficial, often in contradiction to their environmental and sustainability record in general (The Ethical Consumer). They do this to appeal to the growing number of environmentally conscious consumers looking to make better purchasing choices. 
Companies who've been accused of green washing, include Primark, H & M, Pretty Little Thing and Boohoo among many others. Words you may see in their marketing materials include 'conscious', 'green' or 'eco-friendly', which are not protected words.
Any brand can make them fit into their marketing material because the words can apply to some elements of what the company does. With greenwashing these words are not representative of the overall picture. 
Primark for example reference their paper bags and recycling of hangers and donating unsold stock to charities, which is all great. They don't however deal with the clothes being made with unsustainable materials and sold at extremely cheap prices encouraging lots of unnecessary purchasing. They don't address the fact they are not durable, so most likely end in landfill and will not be recycled or swapped. This is greenwashing.
7. Follow sustainable fashion influencers 
Something I've learned over the years is that you can learn a lot from others. 
You don't have to be an expert in sustainability or environmentalism to learn enough to make informed choices. 
I started this journey by following a few people who are more expert in this area than I am and this saved me time doing research. 
The first person I started to follow to learn about sustainable and ethical fashion was Venetia La Mana who is a fair fashion campaigner + podcaster. Some of the issues she raises are things I wouldn't have considered on my own and i've learned a lot by following her. 
Another great account I recently discovered on Instagram is @ssustainably_ 
Studying for a BSE in Environmental Management and sustainability, she creates 'how to's', discusses fast fashion brands to avoid, gives brand ratings and shares sustainable practices in fashion, using easy to read and understand slides.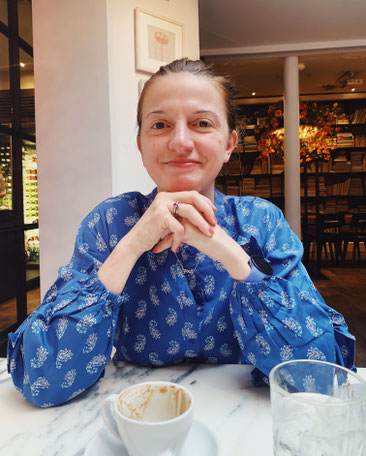 8. Look for certifications such as B corp 
B corporations are "a new kind of business that balances purpose with profit. They are legally required to consider the impact of their decisions on their workers, customers, suppliers community and environment". You can find a list of these companies here but most will shout about their B corp status on their own websites if they have one. Other great certifications include FairTrade, Vegan, Cruelty free and GOTs Organic. 
Below are a few companies I've spent time researching and I now purchase from if I need something. 
People Tree are a conscious clothing brand. They have a great list of certifications including Soil Association Organic, Fairtrade cotton, Peta approved vegan and Guaranteed Fairtrade.  They have a lot of information about their history, fabric and makers.
I purchased one of their beautiful maxi dresses. I had been considering this for a long time before I took the plunge. A few questions I always ask myself when I buy is 'will i wear this at least 30 time or more?' and 'can I wear it for any occasion and with trainers?' This helps me decide if I am making a good decision.
The dress is made with Tencel and I think it's my favourite dress I've ever bought.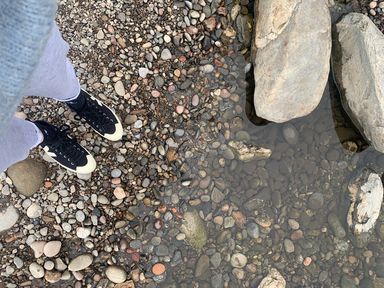 This is the only brand listed that I have any connection to. I became a brand ambassador after falling in love with their products and earn a small commission if anyone purchases their products via my link.
They are a sustainable underwear brand and provide plenty of detail around their history, policies, materials, sustainability promise and more.  Their certifications include Eco age brandmark, Confidence in textiles Oeko-Tex directory, The Eden Projects and others.
I signed up to their 'knicker club' about 5 months ago after not buying myself any underwear for two years. I love how soft and comfortable they are.
Veja make fair trade sneakers with organic cotton and wild rubber. They use a variety of recycled material in their sneakers including plastic, J-Mesh, Hexamesh, recycled cotton and other innovative materials. Information about their production processes, locations and material sourcing are available on their website.
I was given my first pair of Veja's for Christmas last year from my husband and I fell in love with them. I've since bought a second hand pair that I also love.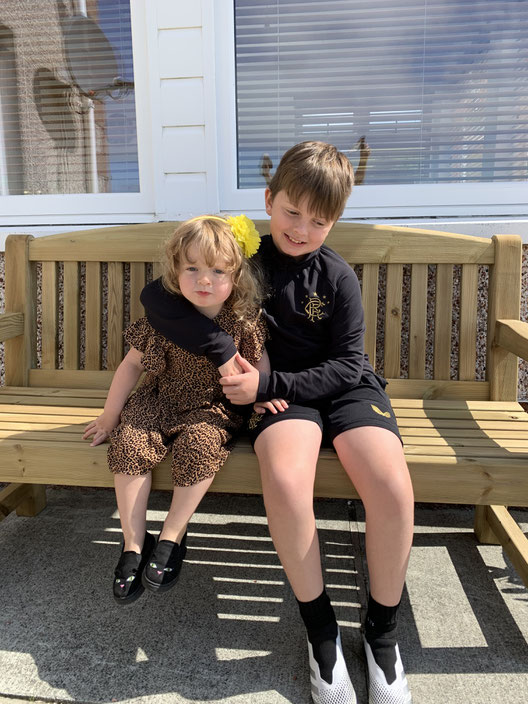 Toms
Toms make ethical shoes. They commit 1/3 of their profits for grassroots good, support people building equity at the local level and pioneered the One for One model. They are a B Corporation and have an Earthwise Collection. These are vegan, made with recycled and recyclable materials.  
I've bought two pairs of their kids vegan shoes (including these cute cats on Ivy's feet) and a pair of their really comfortable Alpargata shoes for myself.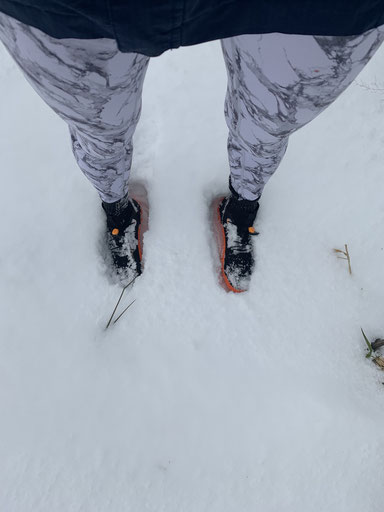 GC make ethical active wear.
They provide a lot of information about their processes, materials, packaging and sourcing on their site.
They have SA8000 certification which means they guarantee fair wages, safe and healthy conditions and zero forced or child labour. Their recycled fabric is certified by Oeko-Tex.
I have yet to try this brand but recently ordered a pair of shorts for running after wearing my other two pairs of running shorts into the ground. I also had a nasty chaffing incident on my most recent long run and decided it was time to try these out.
Vivo Barefoot was founded on the principle that barefoot footwear is sustainable footwear. They believe the closer people are to nature, the more they will protect it. Their vision is to reconnect people and planet. 
The Vivo footwear is designed to be wide, thin and flexible.
Vivo Barefoot is a B corporation and aims to meet the highest standards of social and environmental performance, transparency and accountability. 
They use bio, recycled and natural materials which you can read about on their website.
I have a pair of their trail running shoes which I mainly wear for walking and wild swimming.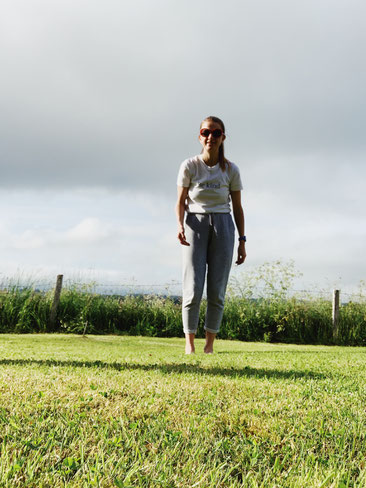 This company is on mission to make clothing that makes people and the planet happy.
Their t shirts are designed to be forever t shirts rather than fast fashion. They're ethically made and designed to last. They make t shirts using organic cotton. Their clothing is GOTS certified and Fair Wear Foundation approved. They're also a cruelty free and plant-based company.
Last year I ordered a few of the Kind t-shirts and have loved wearing them. Size up a little though if you prefer t shirts looser as their sizes are on the small end of the spectrum.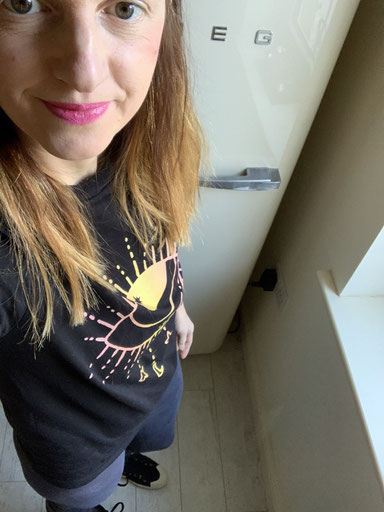 As I mentioned at the beginning, my first option is to use what I have, shop second hand and I often get hand me down clothing for my children. I am not an expert but I thought that this may be of assistance to others in a similar position to myself. 
Charity shops, online second hand platforms and clothing swaps are the best place to start with your sustainable clothing journey but if you are shopping new these are some things you might want to consider.
Do you look for certain things in a brand or have you changed your buying habits to live more sustainably over the years?