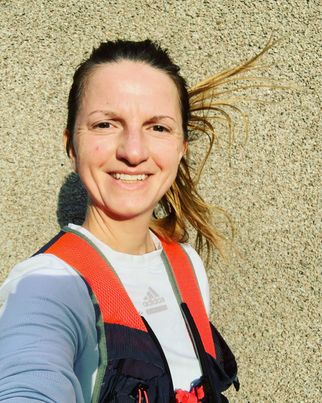 Happy New Year,
It's 2022 and it's already the middle of January!!
2021 was a year of many highs and lows for us as a family and I'm sure we're not the only ones. 
Overall I feel the year ended on a high and we made s0me great memories that we'll look back on fondly in years to come. In between restrictions we managed to travel to visit family in the Isle of Lewis and Norwich, as well as a trip to Edinburgh with friends, a few 40th birthday garden hot tub celebrations and a marathon in Lisbon. 
In terms of my career, running and family life there were achievements and firsts with a Boston Qualifying marathon, making the switch from furlough to redundancy and freelance work, our littlest starting nursery and we survived home schooling, isolation and recovery from Covid.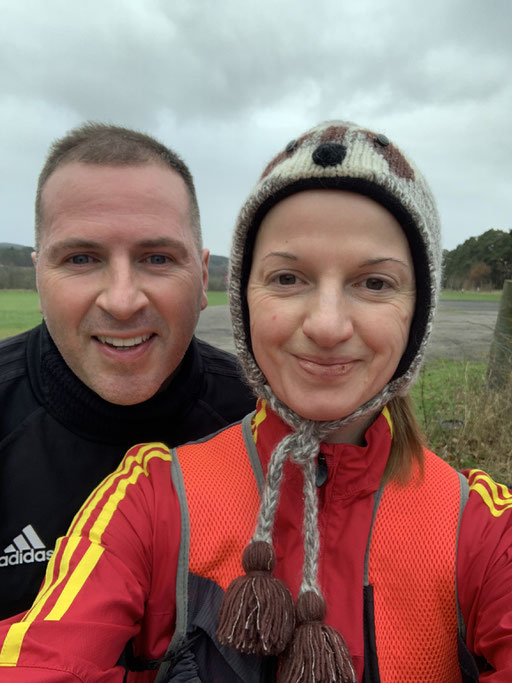 I don't know if it's because of Covid and the endless rollercoaster of lockdowns and restrictions, reuniting with family and then separating again, but something has put me off setting too distant goals beyond 2022.
I can't seem to visualise what I'll want to achieve beyond this year.
I've set myself some running goals for 2022 and work goals, travel (Covid permitting) and family time but there's nothing in the planner beyond 2022 yet. Maybe I'll find my mojo later but for now, i'm solely focussed on the year ahead and making the most of the opportunities we have whilst we have them.
One thing I've been pondering this week in particular is what I can do for the planet. I always feel I could do more but what I imagine often entails convincing others to participate too or trying to get the whole family involved and right now we all have our own priorities.
I also feel like there are so many areas to consider including food waste, plastic, clothing, how we eat, where we shop etc and I know I will be more successful if I narrow my focus. Hence, I've decided I'm going to focus on ONE thing I can control myself this year and that one thing is my running gear.
Like most runners, I enjoy my kit. I like to have comfortable clothing and accessories that aid my runs.
I do keep my clothing for a LONG time and I buy second hand as well as accepting hand-me-downs, mainly from husband. Working in sport he is given a lot of kit and I am quite happy to take his old under armour, fleeces and socks!!
The thing I struggle with most is TRAINERS. As someone who runs a pretty consistent number of miles (usually between 25-35 per week) I find that my trainers start to wear out after 4-6 months. This usually happens on the soles at the back and can affect how I run and cause niggles/discomfort if I don't change shoes as required.
However, I am going to try not to replace my trainers this year - until Jan 2023. I recently bought a pair of second hand ASICS on eBay which have barely been worn and I hope these will last the duration.
The other big thing for many runners is SOCKS. No matter how hard I try my socks (cough cough... my husband's socks) inevitably end up with holes somewhere. The worst offender holes are at the toes and heels. I am going to attempt to mend them and see how I get on.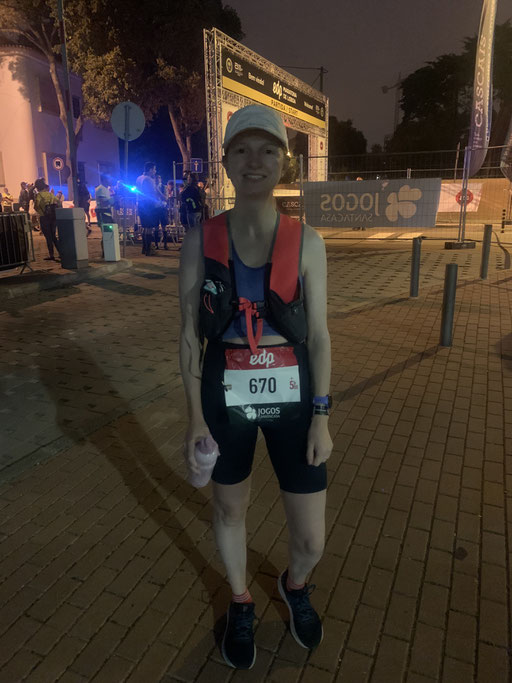 Last year during the lock down I did buy a few new pieces including sports bras, shorts and leggings, from brands that are sustainable-ish, so I feel I will definitely manage with what I have.
The biggest issue is the temptation to want to have something new, which is a very privileged position to be in. I don't often get this feeling or urge but it does happen, mainly when I'm about to do a race. Think equivalent to a night out when you have the urge to buy a new outfit (I never have nights out so it's not such a struggle for me).
I am confident I can and will resist this and I'll de-follow any bad influences online... Companies and influencers who posts new trainers and leggings every other week will be getting a little silent click from me. I'm genuinely very easily influenced and know I'll be swayed by something if I don't prepare to fail!!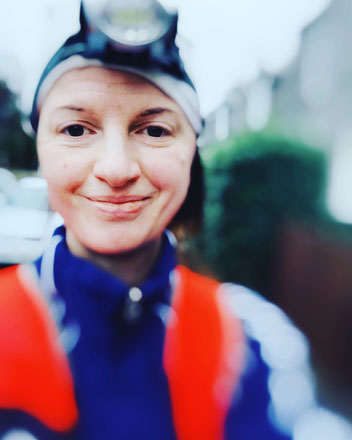 This step towards being more sustainable with my running gear was inspired by a hashtag #oneyearnogear I found on Instagram.
A fellow runner (@treading.lightly_) shared a post by @rerun.clothing, which is an account that raises awareness about fast fashion and microfibres.
The hashtag #oneyearnogear currently has a small following of runners committed to a year of not buying any more gear and I'm sure it will grow as the year progresses. The biggest impact we can make as individuals to reduce our textile waste is to disrupt fast fashion by slowing it down. We can do this by buying less and making what we do buy last longer by taking good care of it.
I'm not sure how many runners follow this Blog but I'd love a few accountability buddies. If anyone fancies joining me on the #oneyearnogear journey comment below or email me and we can hold one another accountable and maybe share some tips on how to make the most of our existing kit.
Sorry if this wasn't the New Year post you expected. I don't feel hugely inspired by BIG goals this year and it would be false of me to write a post trying to inspire others.
You're not alone if like me you're struggling to make plans for the years ahead. One thing Covid has taught me is to focus more on today and the near future because you never know what tomorrow will bring.
Love to all and a Happy, Healthy New Year.
Jo x